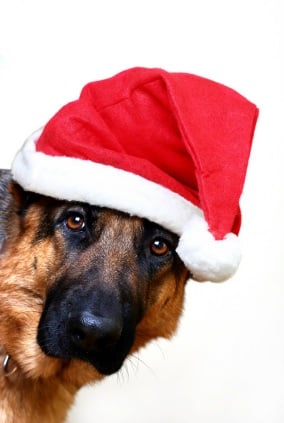 Hi everyone,
I want to wish you all a very Merry Christmas and to your dog(s)! This year has been totally amazing; we've grown and learned so much together. I even got a brand new bigger and better recording studio! (Stay tuned for an update on this)
Here are 3 simple tips to keep your dog "sane" during the holiday season:
Exercise your dog before your guests arrive. An intense hour exercise session will do wonders for your dog. He will be more calm and relaxed and will deal better with all of the stress that comes with the holidays.
Set-up a special room where your dog can retreat to if things get too loud for him. Place his bed or his crate in that room along with fresh water.
Tell your guests not to give your dog any table food. You can set up a bowl of dog treats if you want them to get your dog to do tricks.
Got another tip? Leave a comment below! 🙂