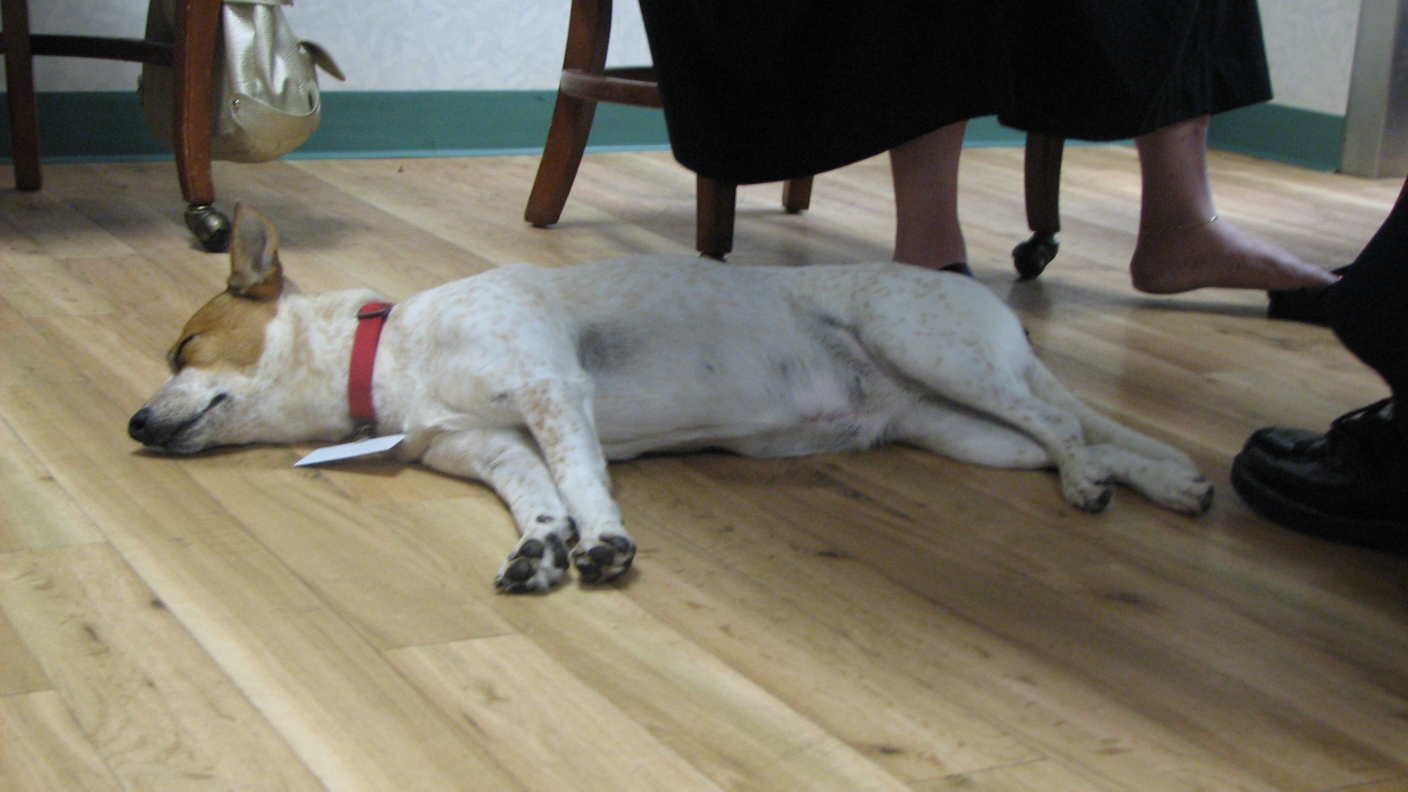 You've seen your dog pawing, yipping and even barking in his sleep. Every time it happens you wonder if your faithful dog could be dreaming. We'd like to think that our beloved pets are able to enjoy the fun and mystery of dreams, but we're not sure if the brains of dogs work the same way ours do. Do dogs dream?
Yes, say the experts. Scientists have studied many kinds of mammals in order to answer this exact question. And these same scientists have found significant evidence that dogs do in fact dream. In fact, almost every pet is able to dream.
Dog Sleep Basics
Dogs have the same kind of sleep that human do. They have rapid eye movement (REM) sleep and slow movement sleep (SMS.) During REM sleep, the brain processes events of the day and stores new material. This is true in both humans and pets. Dogs spend 10-13% of their time in REM sleep, and puppies can spend even more. Of course puppies have a great deal more information to process.
Dogs Dream
Humans have consistently reported dreaming when woken up during REM sleep. The brain is actually working the same way during REM sleep as it does when you are awake. Dogs have the same REM sleep and the same brain patterns during that sleep that humans do. Therefore, scientists are confident that dogs dream. In fact, they feel confident that almost every mammal dreams excluding the duckbilled platypus whose brainwaves are different than other mammals.
But what do dogs dream about? That is something scientists don't know. It is reasonable to assume that dogs dream about their experiences and adventures during their waking hours. After all, REM is when the brain is working to organize information, so it is logical your pet might be reliving experiences.
Most of our dreams stem from our experiences combined with our imaginations. But we're not sure if dogs actually have imaginations. So we don't know if they are branching out beyond the walk through the park to new realms during their dreams or if they just get to enjoy their bone one more time.
But one thing is definite. Dogs do in fact dream. So the next time your pooch is twitching, yowling or running in his sleep – don't wake him. He's simply reliving his most exciting experience of the day.
Share your thoughts… What do you think dogs dream about? Leave a comment below!