I rescued Buck, a 1 year old deaf white factor blue merle Border Collie off a cattle ranch, where the owner was threatening to have him pts. Buck was not very successful at being a working cattle dog. Alot of it was the owners use of a shock collar. Buck has been VERY harshly trained, and will hit the deck at any quick motion of a hand near him.
I drove 2.5 hours to go get him the day after New Years. He has been incredibly easy so far. He was very skinny, and had a bad case of worms.
He is currently at the vets being neutered. Buck has a home in Ottawa, where he will fly next weekend. I'm really going to miss this guy! he is an awesome dog!!!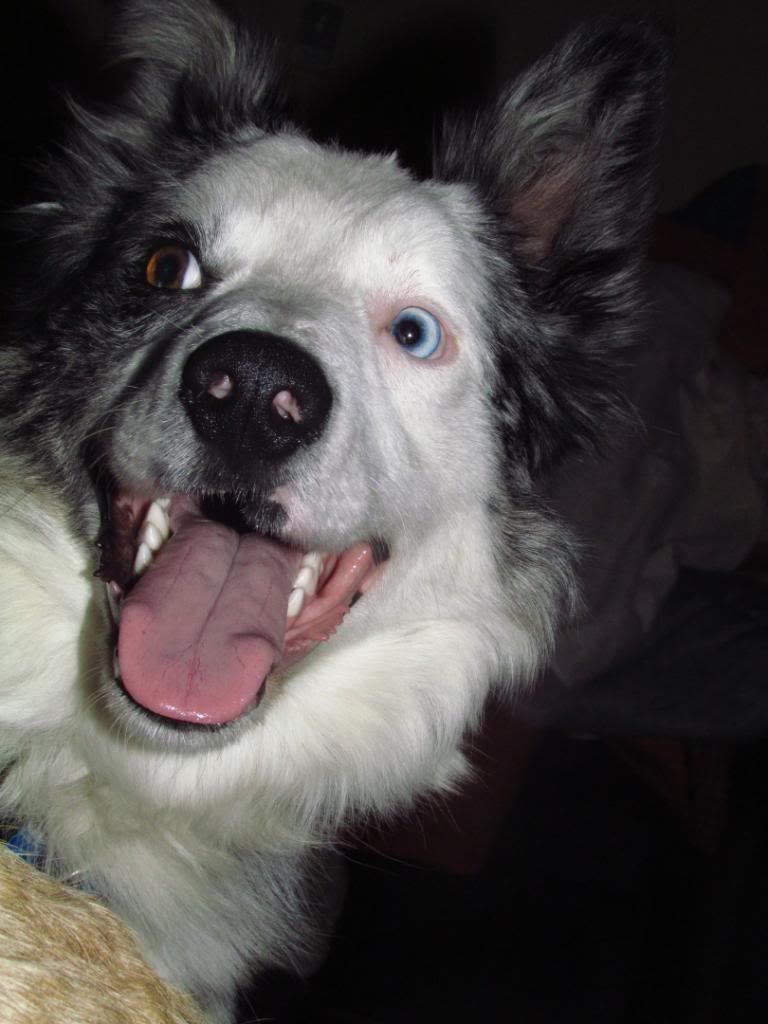 Playing with Boo, who is in love with him!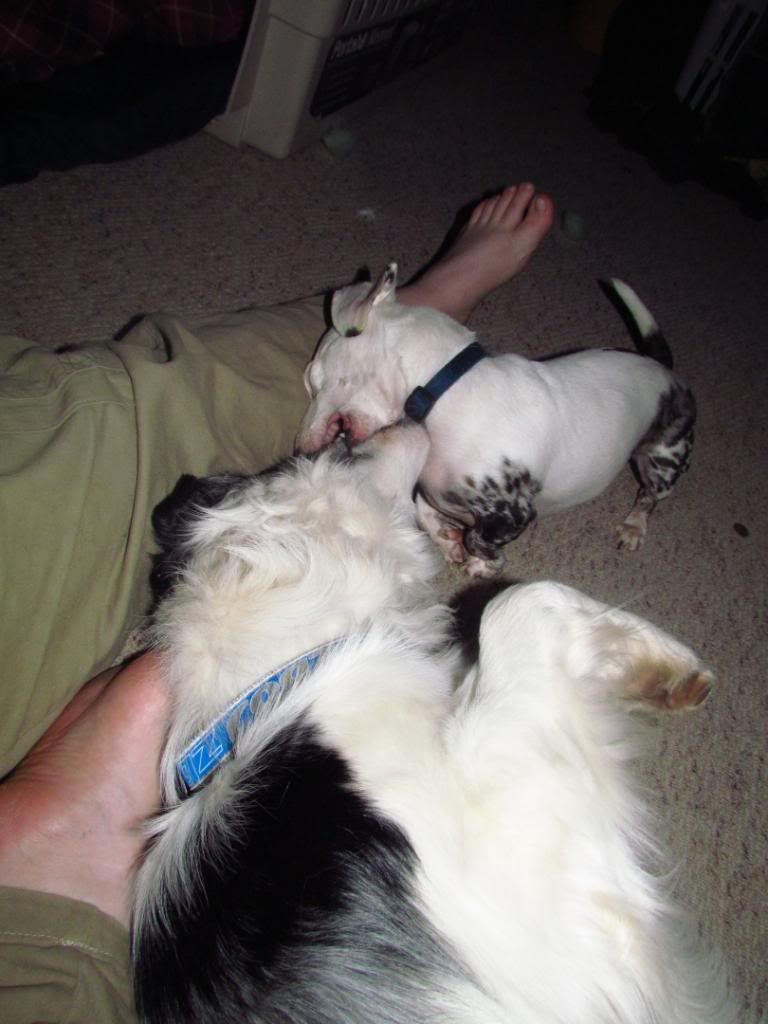 Tandem sniffing with Oliver, my killer terrier lol
Goofy ears!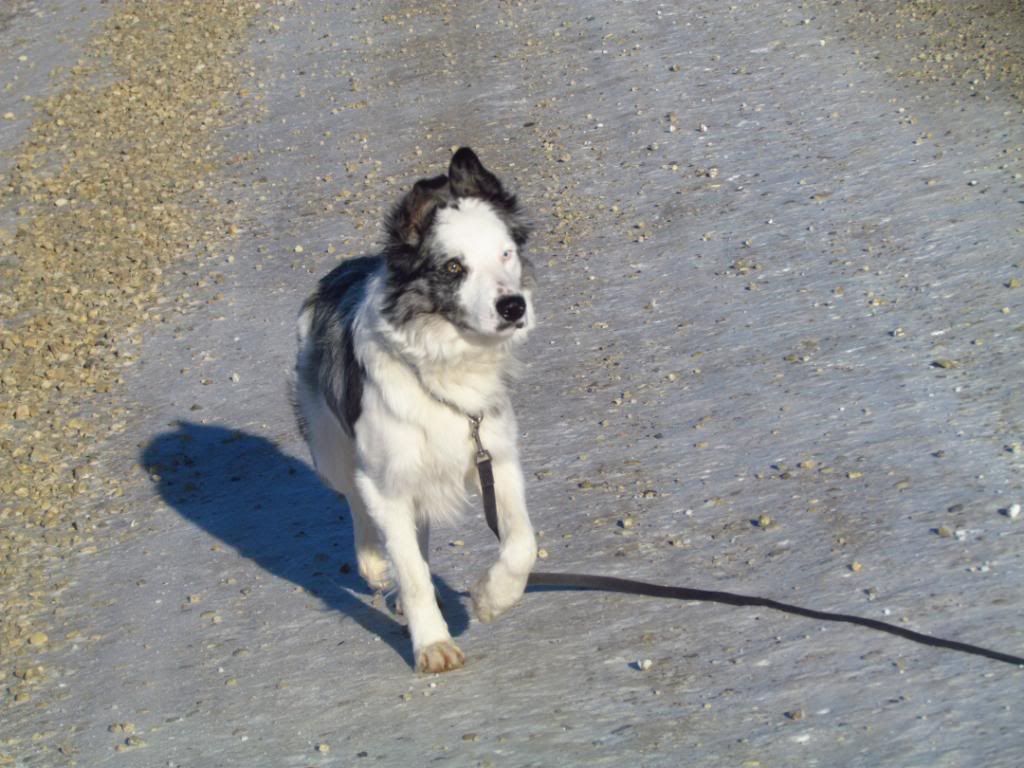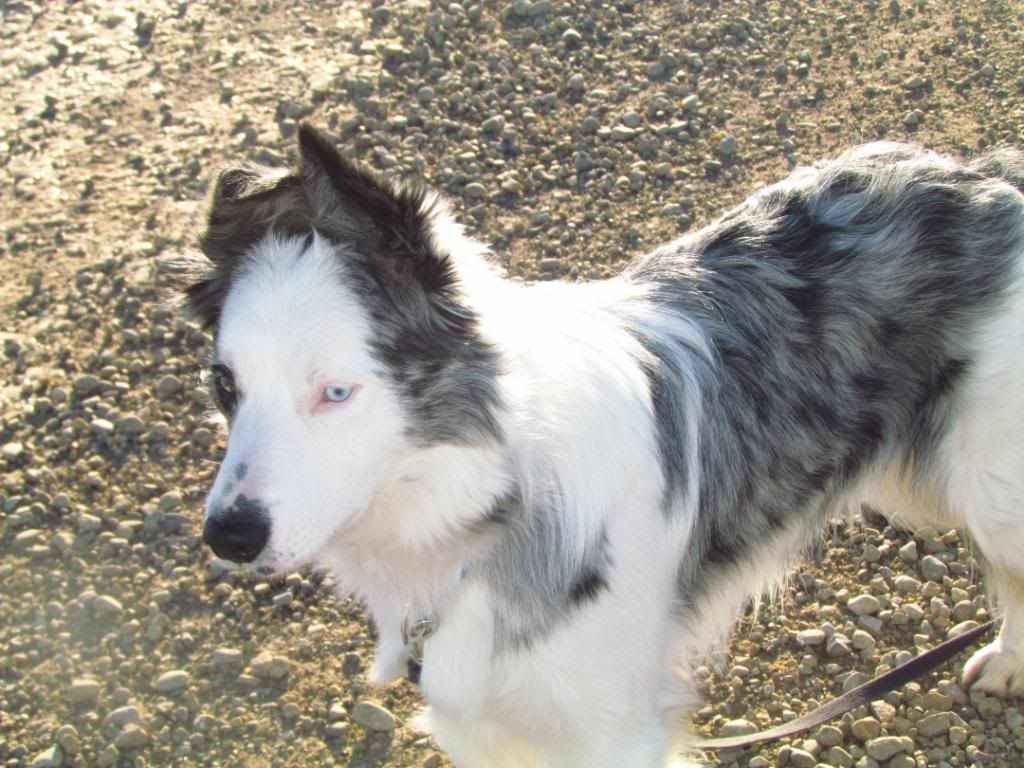 Thanks for saying hi!