So we are haning out on the couch enjoying a evening of watching tv... But our two dogs are bored.... Cooper comes begging for attention and my boyfriend asks him if he wants to play a doggame...
They know those dogpuzzles. I have two of them, so I get them out and fill them up with treats and let them at it.
Well as they know these games, the fun was over quick.
I saw a tip on facebook a while ago so I started out on preparing it. My boyfriend joins in with some good idea's that involve cutting tennisballs in half. We have e HUGE stash of tennisballs as we get them from someone who works on a tenniscourt.
We started out with only two half balls, the ones with the "handles" came later, so they are not in the pictures yet. I tried to put it on vid, but even with all the lights on in the livingroom, the vid came out too dark.
So the game involves a simple plastic stool. When you turn it over, there are little, different sized boxes you can put treats in. The half balls fit loosly in a few, but in some they fit tightly. The makings of a puzzel...
First trying out the tennisballs, to see if they knew how to get to the treats.
Jinx. Yeah, got it!!!!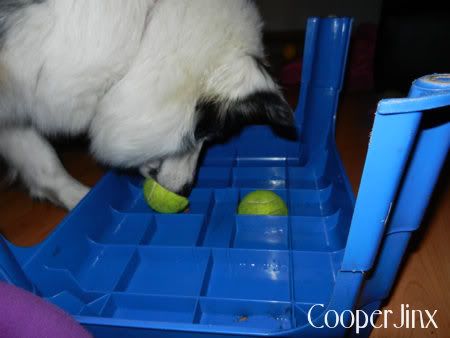 Cooper. Can I use my paw?
Ok, so that works. Lets make it a little more difficult and fun
Stuff treats in the little pockets and stack toys and balls on top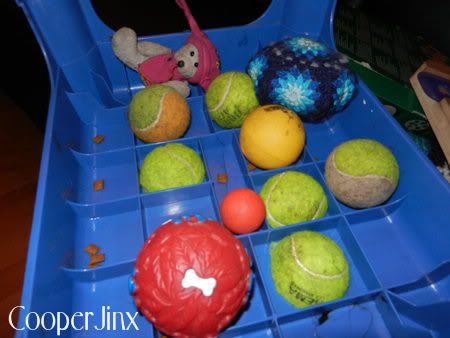 Endresult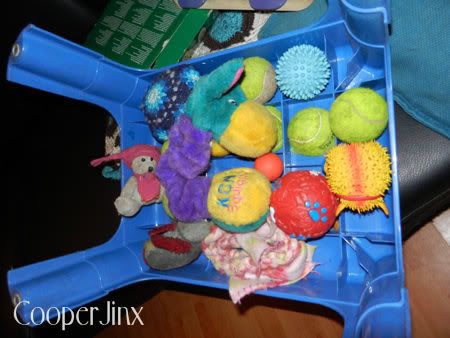 Have fun guys!!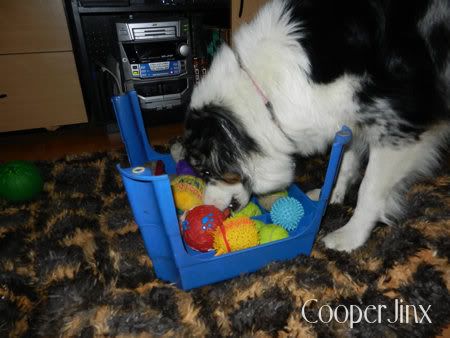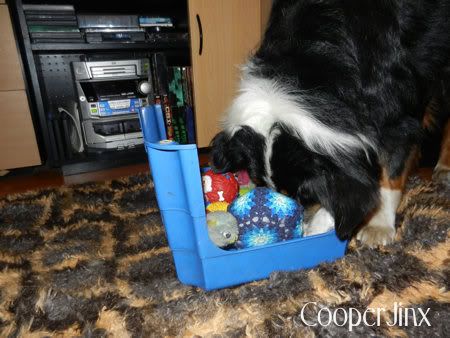 Almost two hours later, after a couple of storebought dogpuzzles and our home made puzzle a few times, they are now both fast asleep
And we had fun too
Mission accomplished!!!