Hi everyone! My name is Anneke. I live in the Netherlands. I am a professional dogwalker, so I work with dogs a lot. I have two Australian Shepherds.
Cooper is a black-tri male, 5 years old. He is not your regular Aussie. He is way to big and his favorite thing is just to hang out on the couch. Working makes you tired
But he does know a couple of tricks, like back up, high five, high ten, roll over, weave, figure 8, bow, etc.
Jinx is my youngest. She is a blue eyed, blue merle. She is one year old. I haven't been teaching her a lot of tricks yet, i have been focusing on her to control herself, in stead of hopping all over the place, and basic training, like sit, down, heel etc. But she knows high five, high ten, weave, figure 8 and the latest, jump in my arms. We have just started agility training and frisbee. For the frisbee training we need new tricks, so I thought it would be fun to subscribe here and maybe find some new tricks and ideas.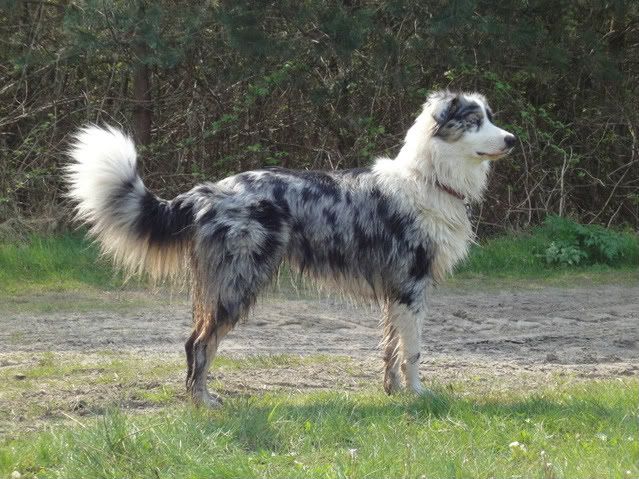 Well that's enough about us! I'm going to snoop around here!
Bye!!