We have a national competition in the UK called Scruffts for mixed breed dogs.
On Sunday we entered Milo in a qualifying heat for the Most Handsome boy dog.
He came away with a 3rd place out of about 20 so we were so pleased as we've never entered any competiitions before.
Here he is showing off his rosette.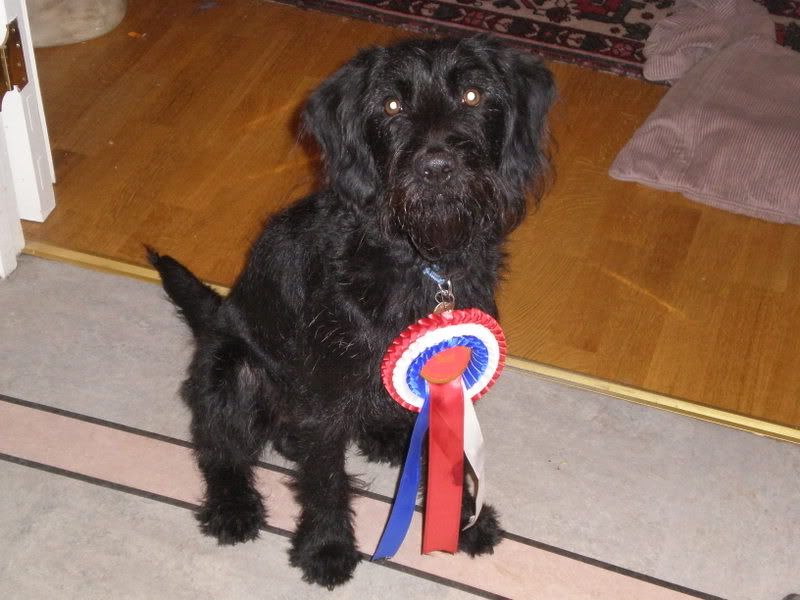 Sue