Sorry, I just have to share.
We finally clawed our way out of the deep-freeze and I was able to get Oliver out for a run... well, a ball game anyway. Here's some of his more spectacular jumps, taken with my new camera, which I am experimenting with... turned out ok... just too bad the sun was sleeping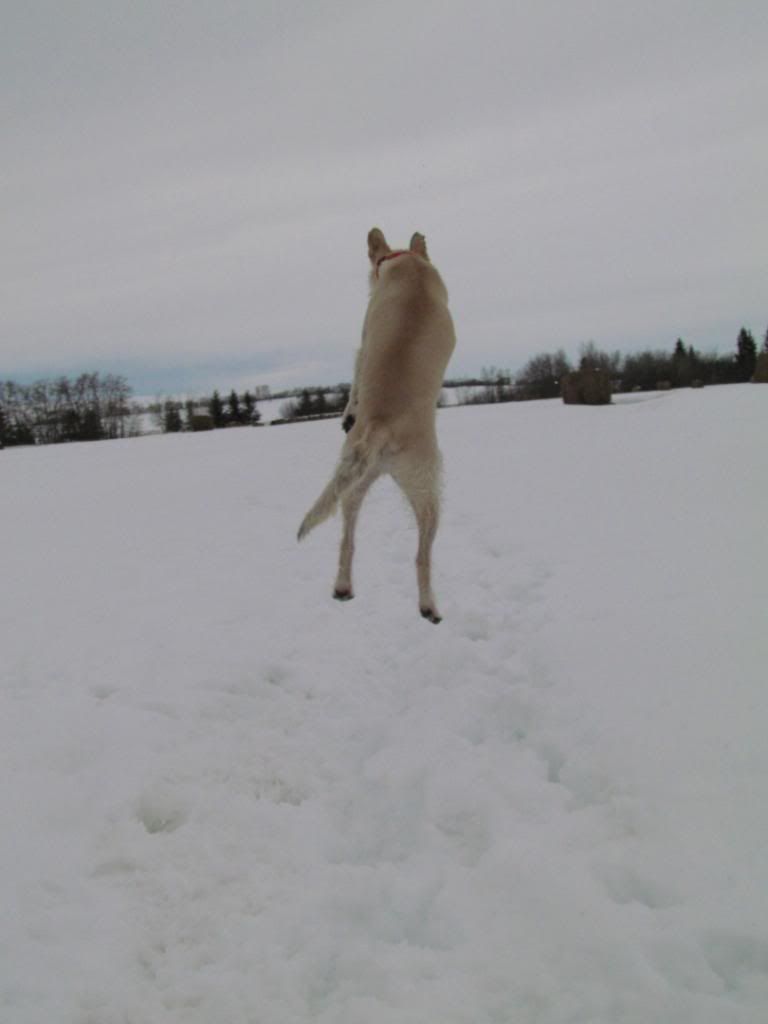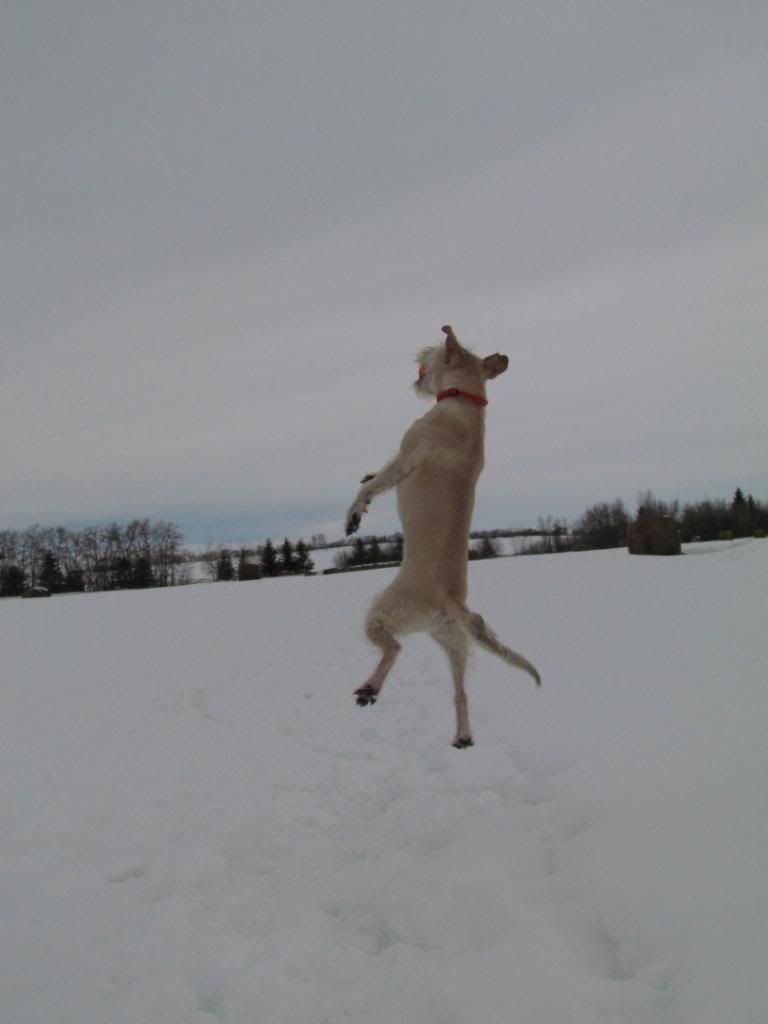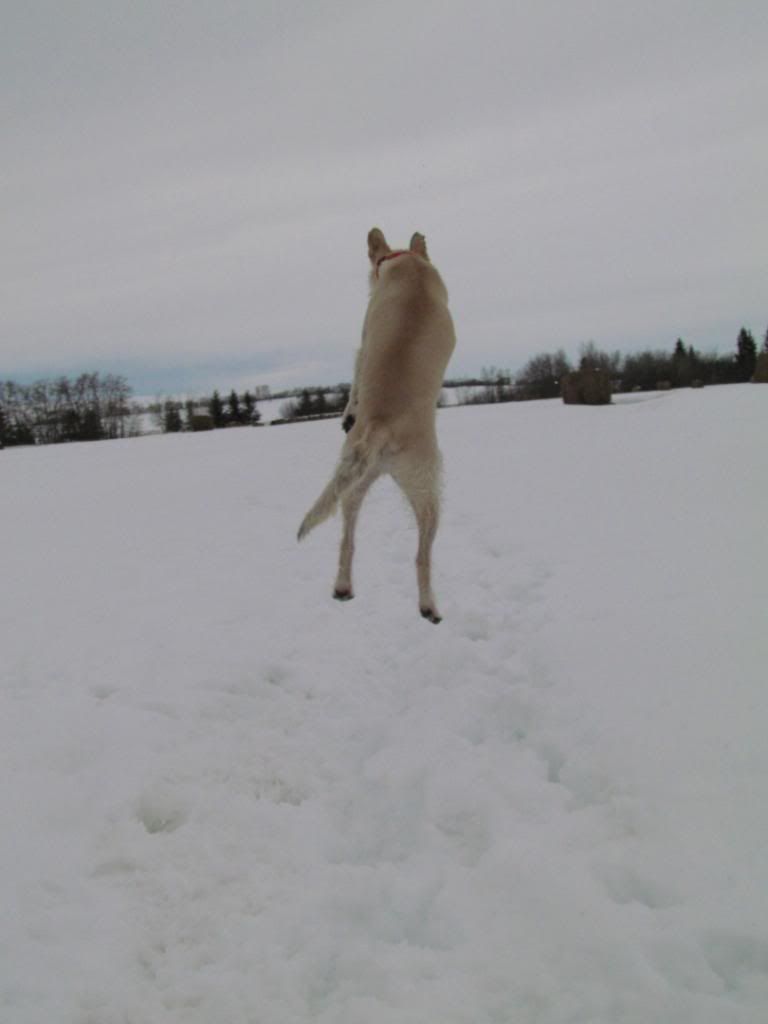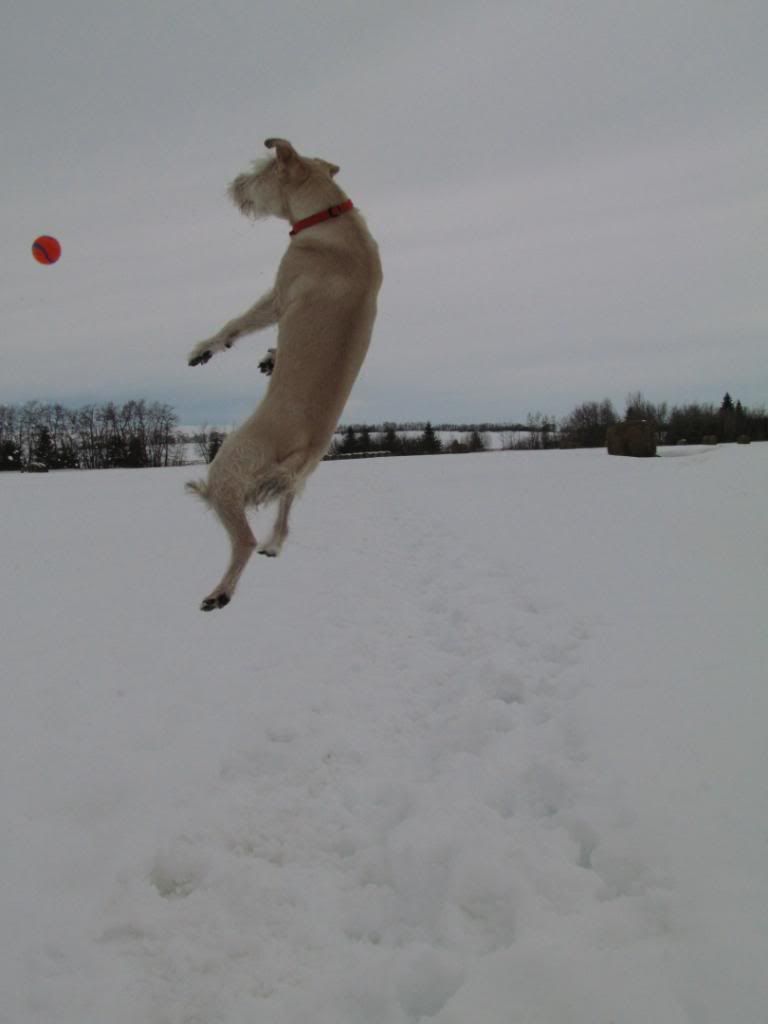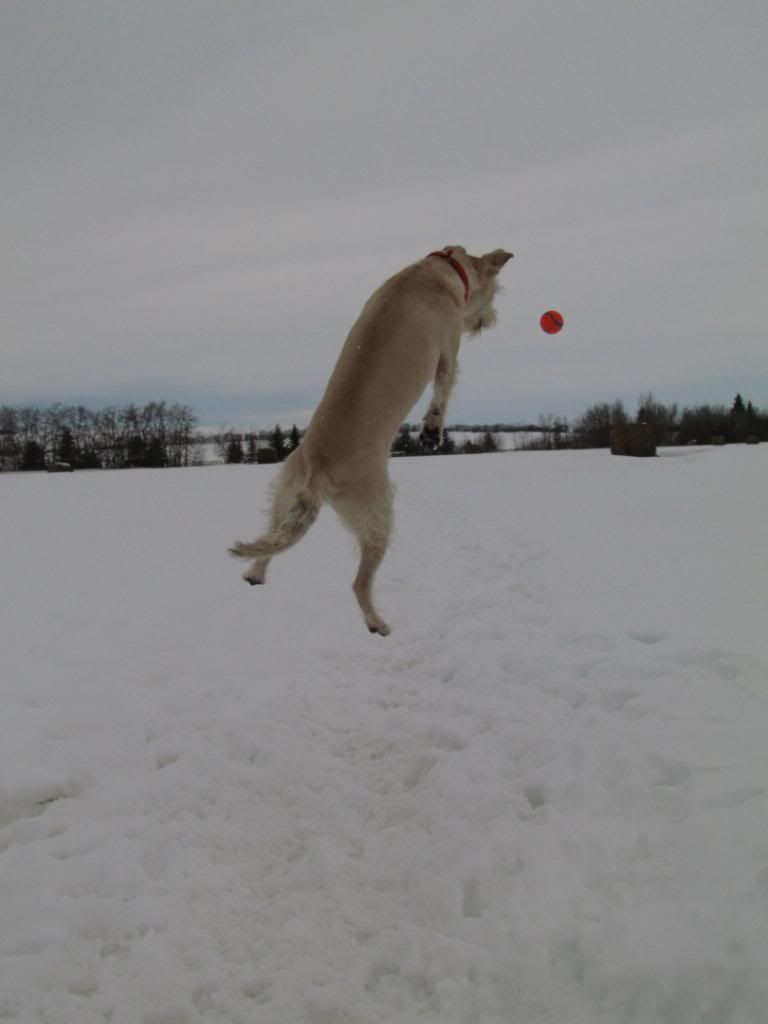 And my absolute Fav of the day: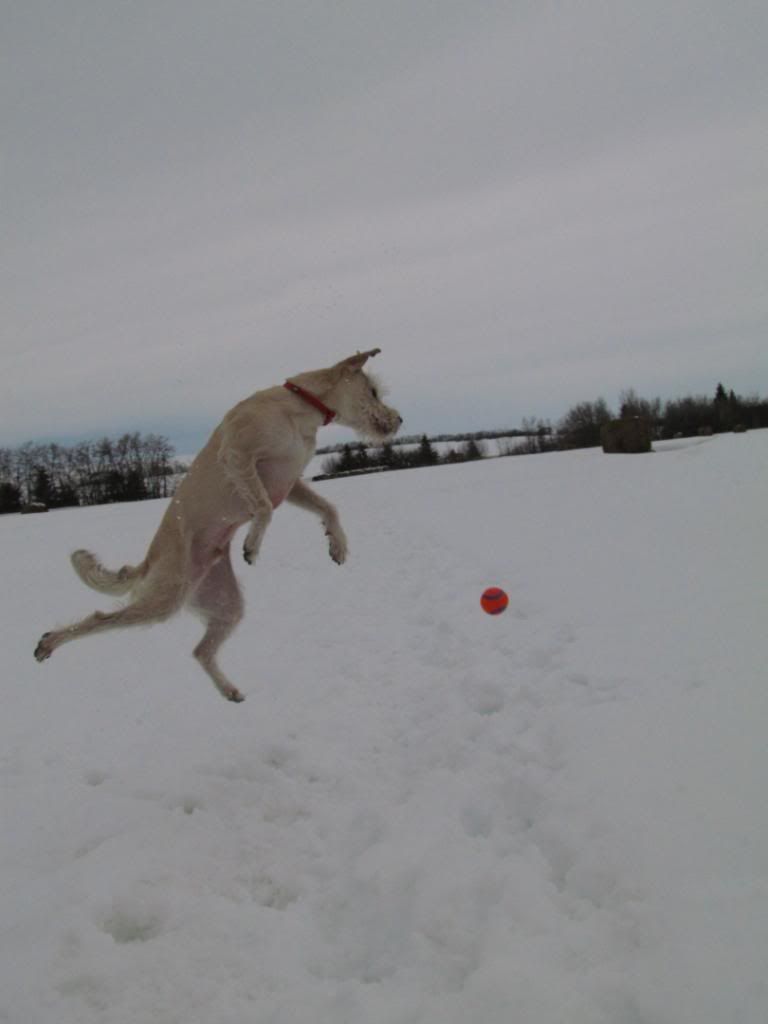 This is how much snow we still have left.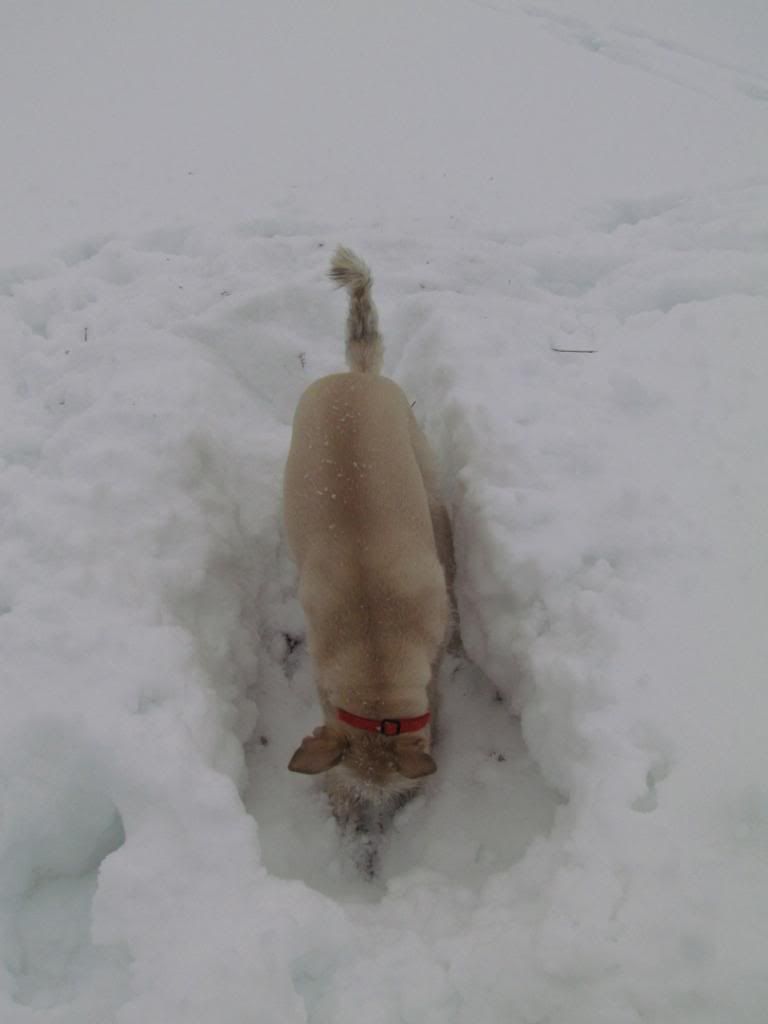 And One of Ollie's favorite past-times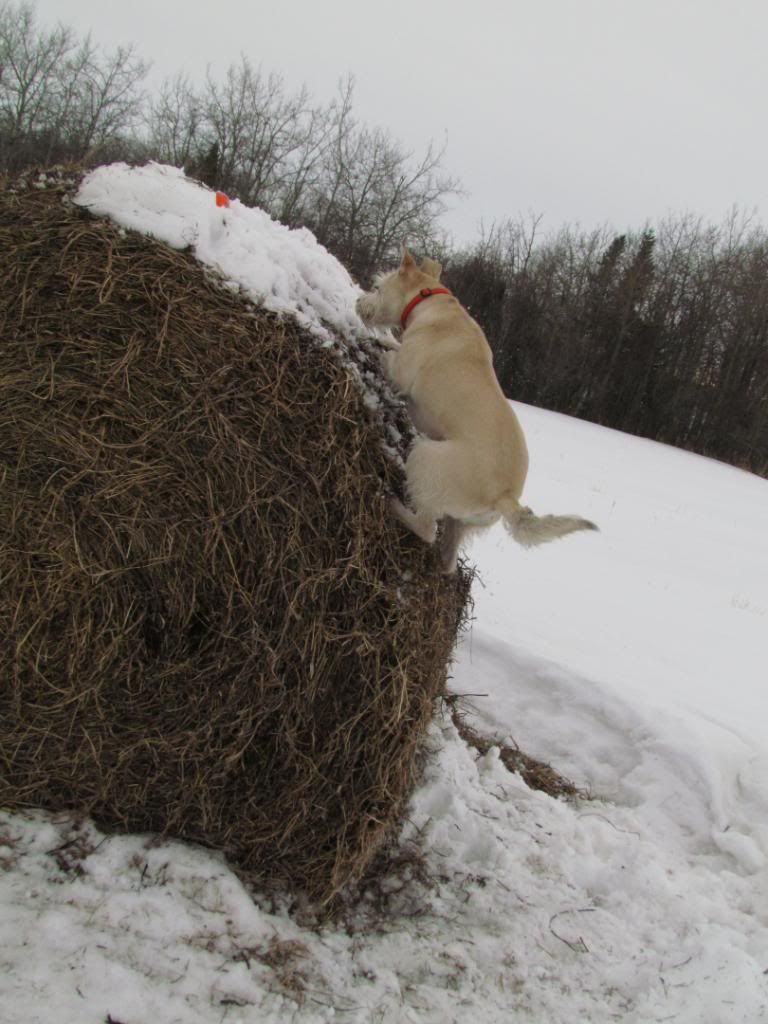 Gotta love that stupid ball!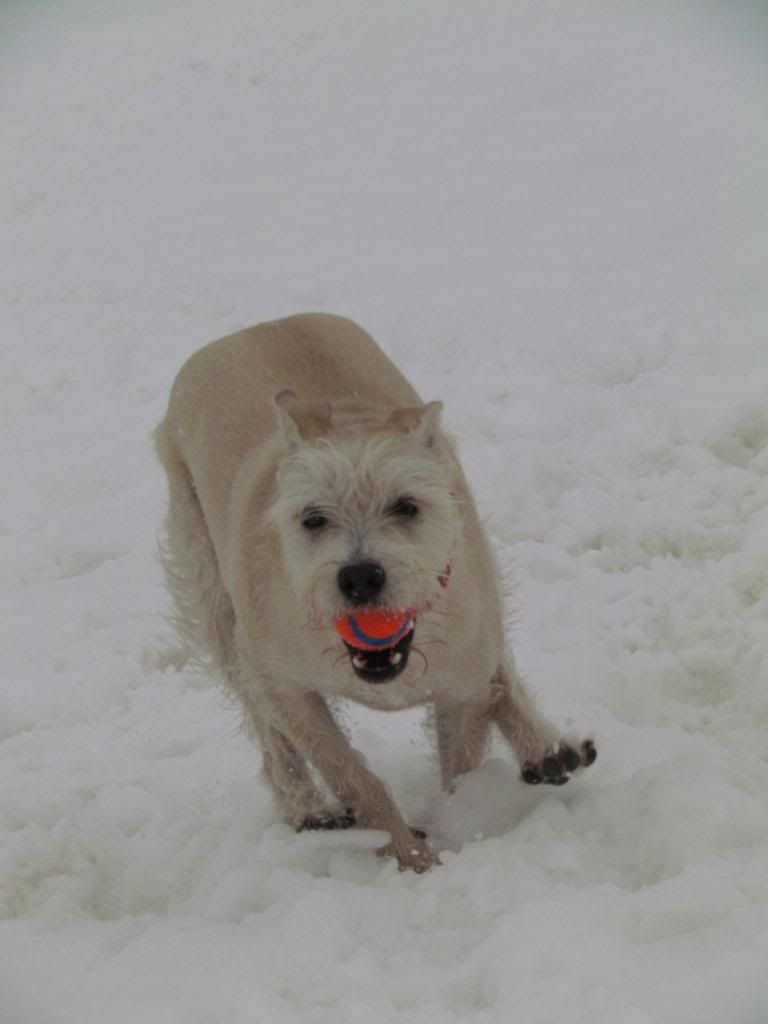 "Did someone say ball???"