Well been meaning to give it a go for a while and here is my attempt at a tug toy. (Need to cut the thread off - it was a blanket)
Here's some pics of Bella playing with it.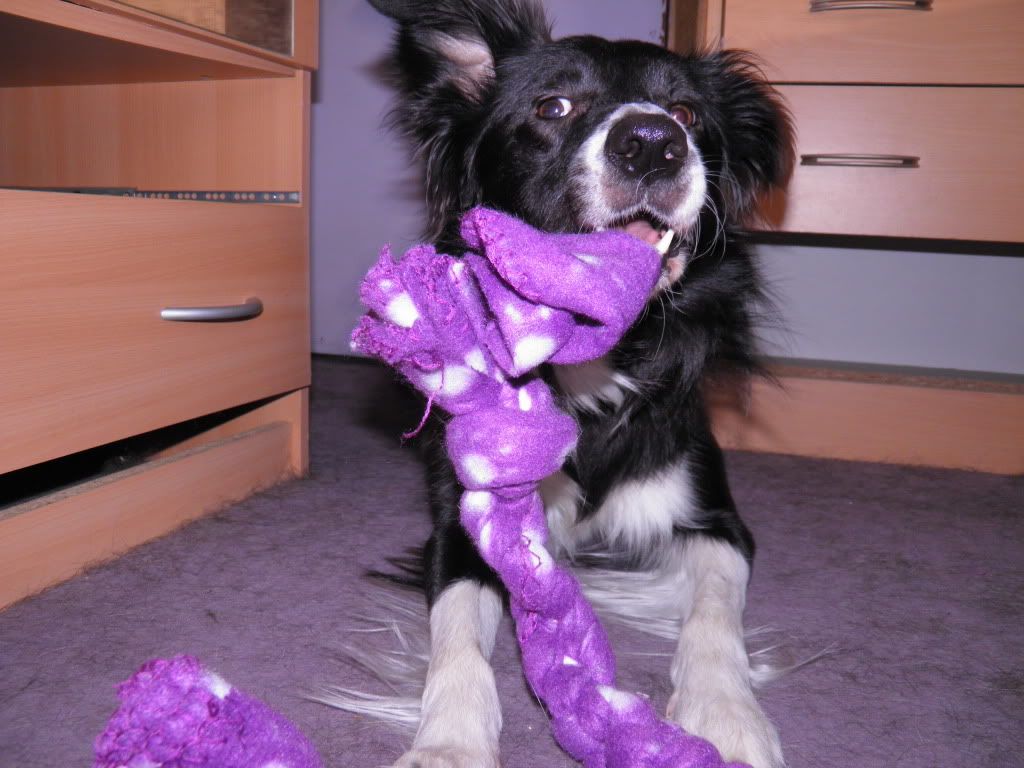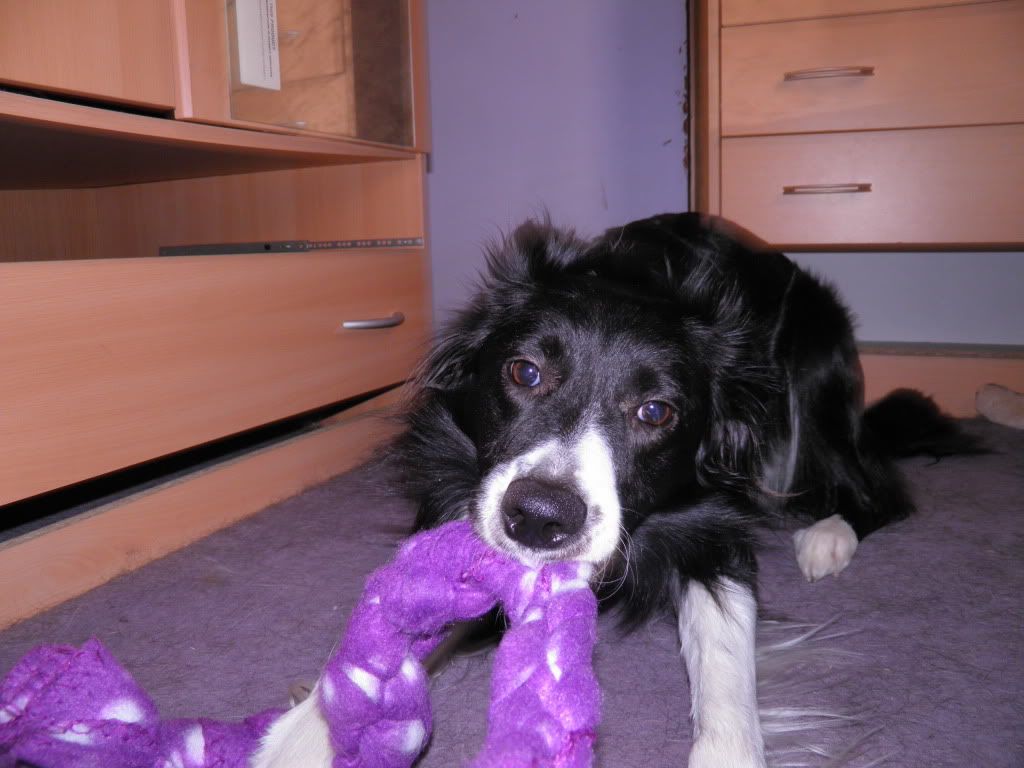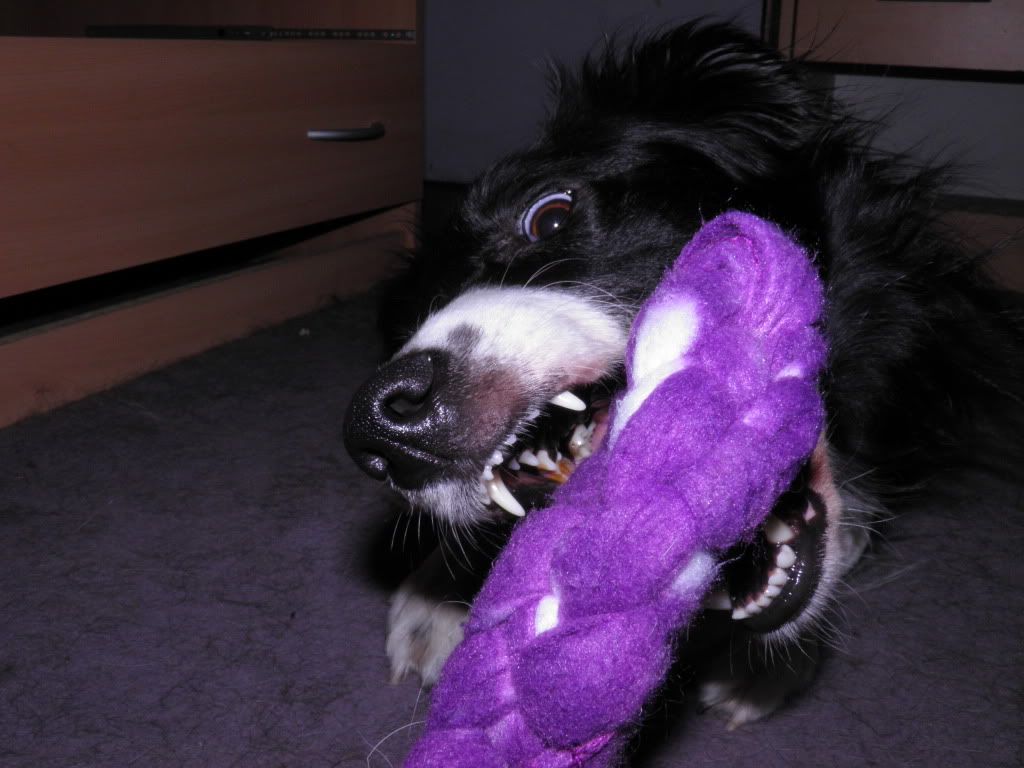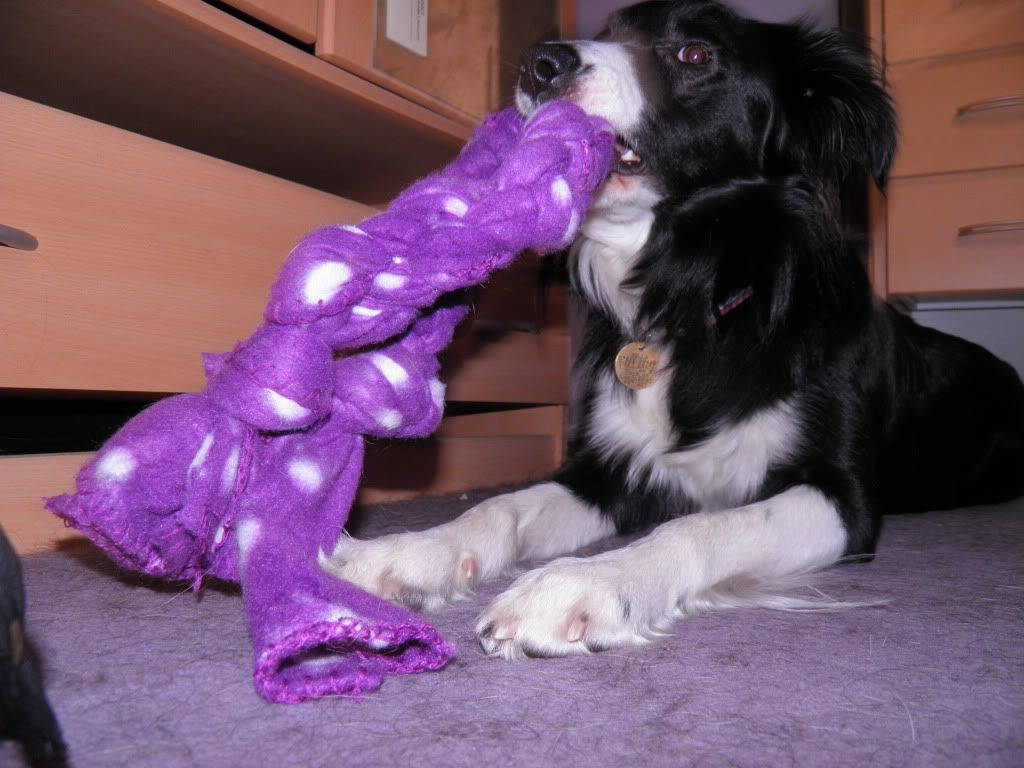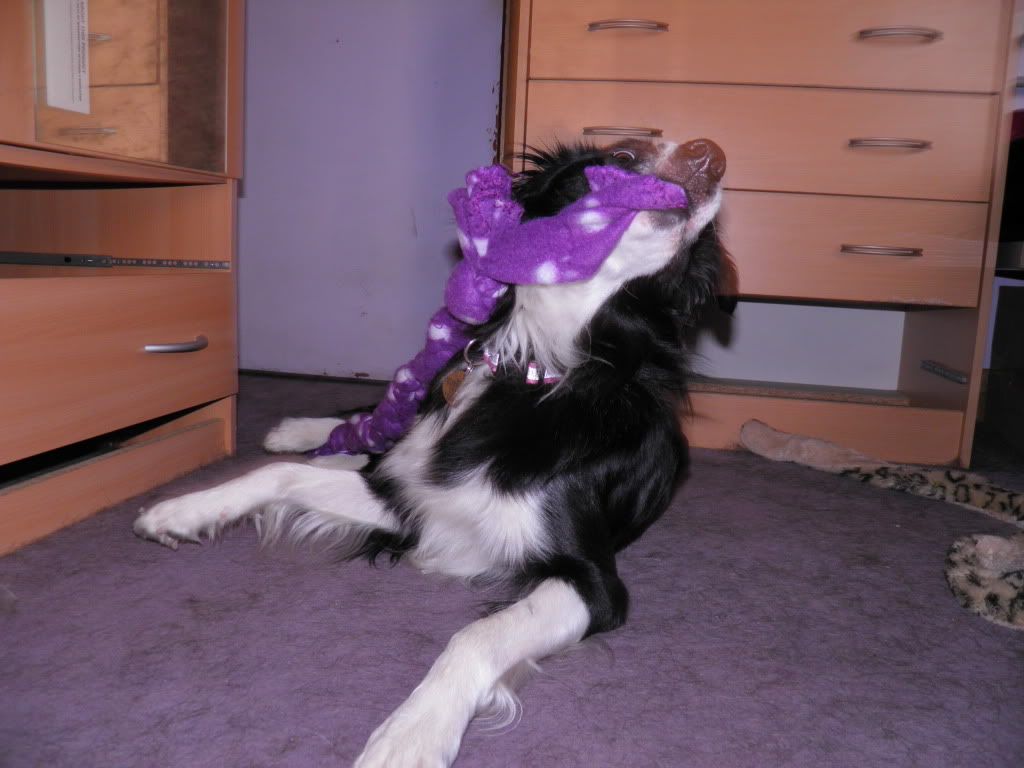 She seems to like it. I found this video that I followed to make this.
http://voices.yahoo.com/video/how-braid-using-four-strands-270978.html?cat=69
Am currently browsing for more on you tube.