My name is Lauren and my dog's name is Zoe. I got her about 5 months ago from the Oregon Humane Society. We think she is an Australian Kelpie mix with terrier. She is only 28lbs. She is so smart. She has learned around 35 cues already and we are working on perfecting them. I am a PR trainer. Zoe loves to go to the dog park and play with her "regular" friends.
I've been training dogs since I was a little kid. My last dog Moe (RIP) I got when I was 15 and I competed him in Obedience and Agility. He was a good dog but he didn't like competing so we eventually had to stop. He lived almost 12 years and then got very sick with cancer and we had to put him to sleep. I am still so sad and miss him so much. He died two weeks before Thanksgiving.
What else about me...The randoms: I love photography. Some day I hope I can get a DSLR. Right now I'm dealing with point and shoot. I am a Groomer and work for a very nice vet. I've been grooming since I was 18. I'm married. I like going to the zoo. I hate shopping, unless it's for my animals. I like steak. I don't like ham.
I have 3 kitties: Pandora, Hurley and Lilly. They are all clicker trained to do some cute behaviors. Lilly I had to CC to being touched. She's my demon kitty, very naughty!
Okay so picture time:
At Cannon Beach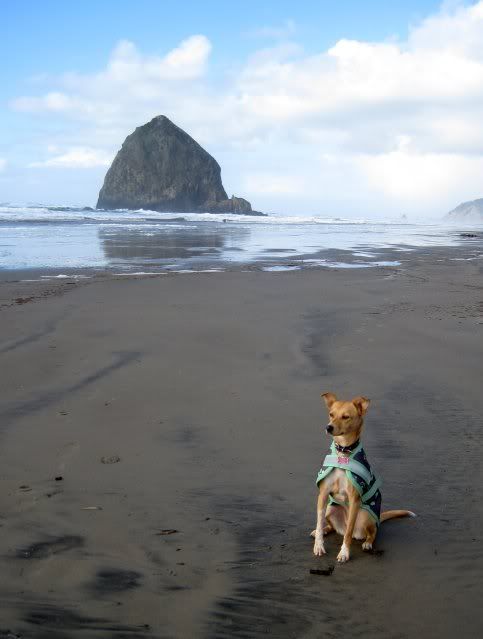 Zoe and Me. This was right after we got her. She didn't like being picked up at the time, which is why she has "sad face". LOL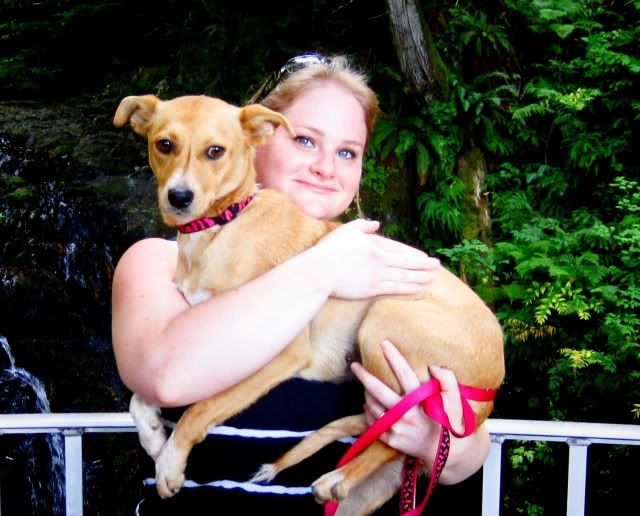 Family photo! From left to right: Pandora, Hurley, Lilly and Zoe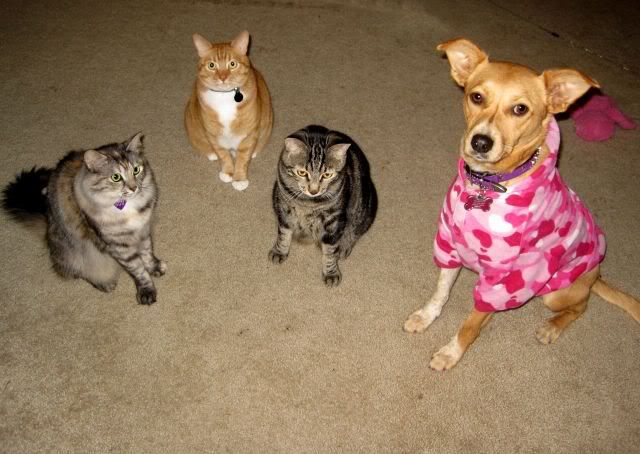 She's not spoiled
( Check out her pink toe nails
)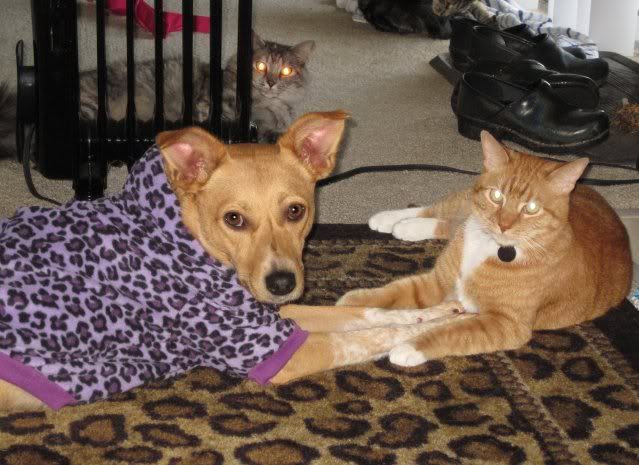 RIP Moe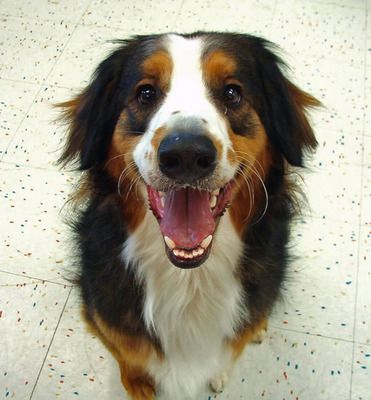 So that's about it! If you want to know anything else just ask!