Finally, I found a good website about dogtricks!
I'm a girl from Norway, soon to be 25 years of age and living right outside a small town called "Rakkestad". Here I live with my boyfriend and our three Border Collies.
Here is an introduction of our girls:
"Nusse"
"Nusse", was our first BC and she came to us in August 2010. She was already one year old, and hadn't really experienced anything in life. A friend of mine "saved" her, and asked us if we would like to take care of her. This dog is full of love, but extremely sensitive - and it makes her a little hard to train. Nowadays we train obedience and are starting up with agility in the spring, to boost her confidence
"Foxy"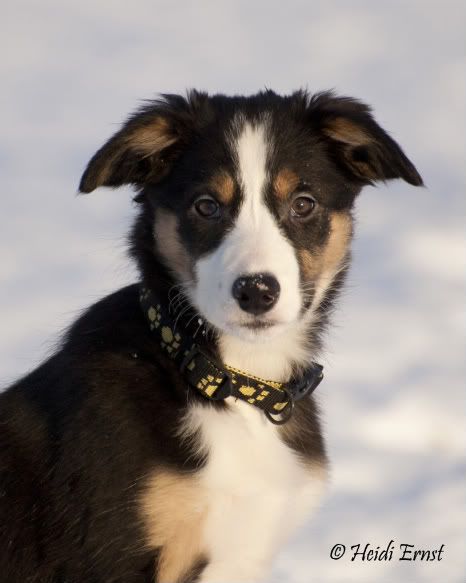 This beautiful, little girl is actually "Nusse's" sister. Again, my friend "saved" the dogs from living to long in a barn(The litter was a so called "accident"), and we were happy to take care of her. "Foxy" is my hope for doing it really well in obedience or agility competitions. Living the first 8 weeks of her life in a barn doesn't seem to bother her to much. She is curious about everything this life and is the most social of our three dogs
"Zoku"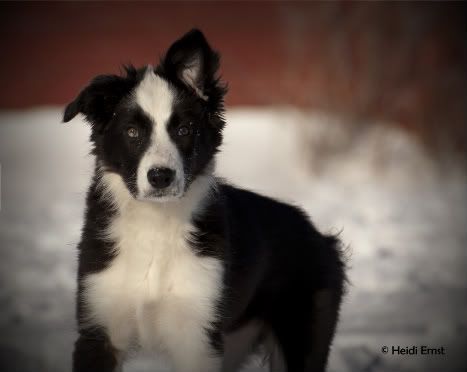 "Zoku" is Bjørn's (my boyfriend) dog. This is his first pup, and I'm not sure if he realised how hard it is
Togheter, I hope they will do really good in obedience. She is not related to our two other dogs, but she sure is beautiful
Well, that was everything for now. I hope we can start training some cool tricks soon