I haven't been on recently and here is why: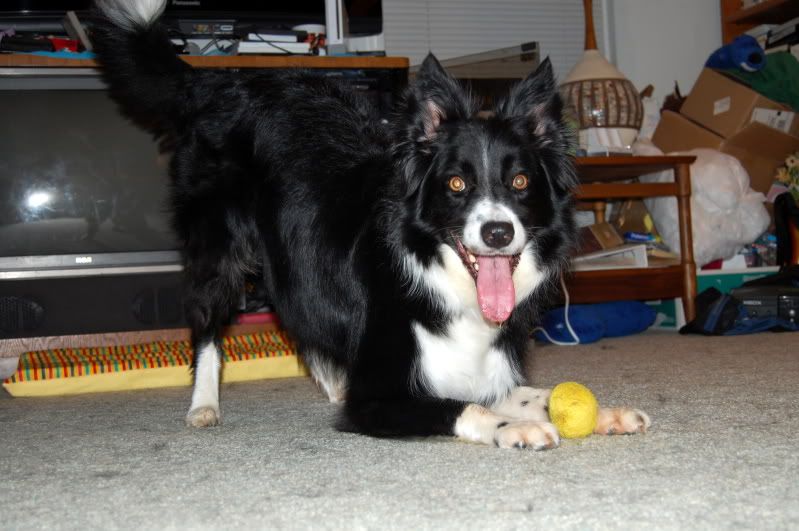 His name is currently Baxter (more on that in a minute). He is about 5 years old, and I pulled him from the Lake County Ohio Dog Shelter as he was put on the euthanize list. He was the victim of the economy as his older owner could no longer afford to keep him or his other Border Collie companion. Baxter has been here exactly two weeks today.
When i pulled him the plan was he was going to be here for a few days, maybe a week and then he would be transported to longer-term foster care with a BC rescue. Well, Baxter has some issues with dogs. Namely he has a very low bite threshold and doesn't tolerate dogs in his space. So the rescues have been unable to find him a foster home, and he is still with me. Life is not bad, however, as with simple management - keeping Baxter around my boys at all times but keeping them safe by using a comfort muzzle or x-pen barrier and not forcing interactions, has really turned this guy around in just 14 days. There is a long road to walk a head still, but Baxter is on the road to recovery.
Yesterday my sister surprized me when i got home from work by having Baxter, Qwill, and Shiner all loose together in the kitchen. Baxter was playing fetch and walking around, bumping noses with two of my boys with no sign of a lip raise or growl to be found!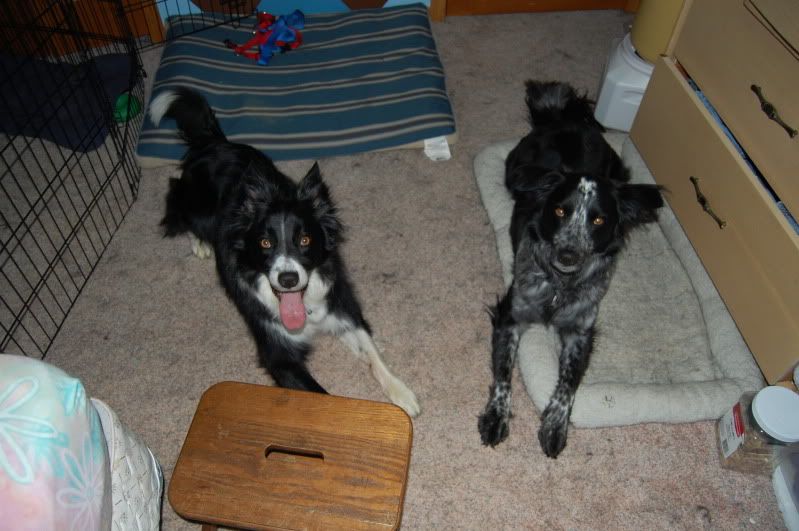 It's absolutely amazing to think that this is the same dog who tried to eat Trophy alive the first day he was here, and today he could run around the yard WITH Qwill and chase after the same frisbee with ZERO battles or bloodshed!
Baxter LOVES to play frisbee! His brain is still busy decompressing from the two months he spent penned up in frustration and anxiety at the shelter, so i haven't been teaching him any behaviors or tricks past the very basics of sit/down/stay/drop it (I generally give them about a month to unwind) but he's so astute and focused (100% Border collie!) that it won't be hard to make a champion disc dog out of this guy if i can learn to throw better.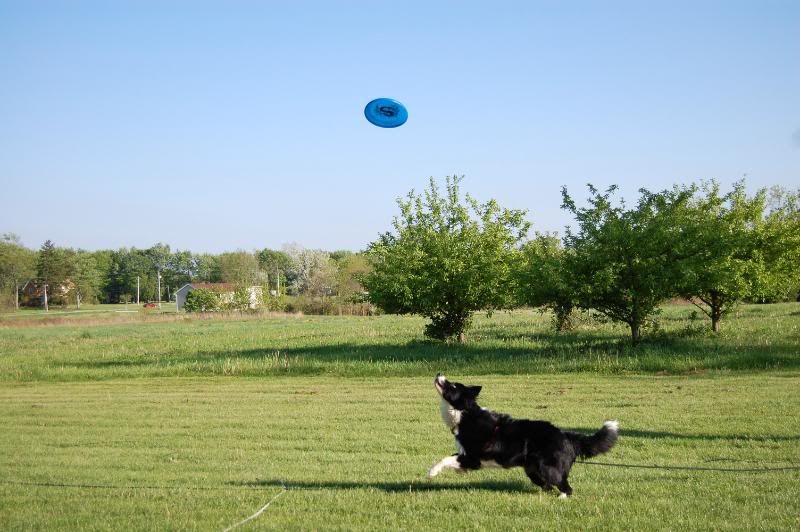 Baxter is still under "foster" status as he has a one big mile stone to reach before i can really justify keeping him.....
He has to be a scootering partner for Trophy
. Which means he has to calm down more as now he freaks out and goes berserk if the other boys start play-fighting or playing chase. He has to be able to run in harness NEXT TO Trophy before he can stay - and Trophy can get really really worked up and starts barkscreaming when it's time to scooter. Not to mention Trophy can be a bit over zealous in general, and is too much IN YOUR FACE for Baxter right now. i'm not trying to overload him and ruin all out great progress!
BUT he shows great promise to be a scooter dog! We took him out in harness, he pulled my sister on a bike (so she could help him when he got tired, he's still very out of shape) and they followed me on the scooter pulled by Trophy and my sister's dog Koda! He isn't afraid of pressure on his back/chest and doesn't whip around to find out what the heck is following him!
Wish us luck! I'm head over heels in love with his big goofy personality, prick ears, and disc skills. If he does stay he'll be getting a name change, Baxter is ok for a foster but i don't like it enough for my own dog.
i'll leave you with a few more photos: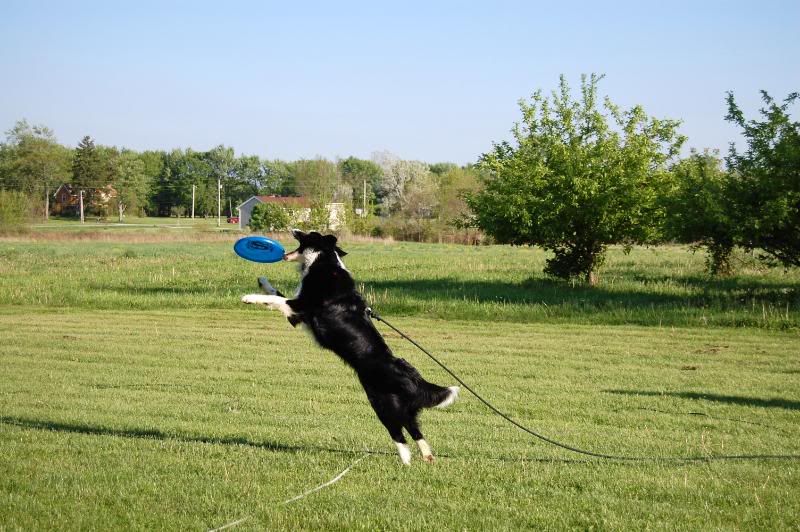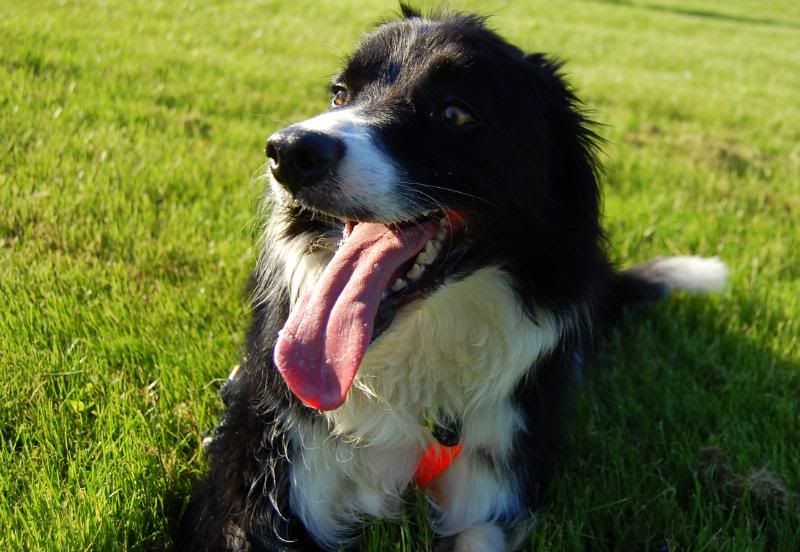 THE BEST KIND OF BORDER COLLIE: A TIRED ONE!!! :dogtongue2::doglaugh::dogbiggrin: