Today, during our walk in the woods, we came across a treatstree! Yes, really, a tree that grows treats!!!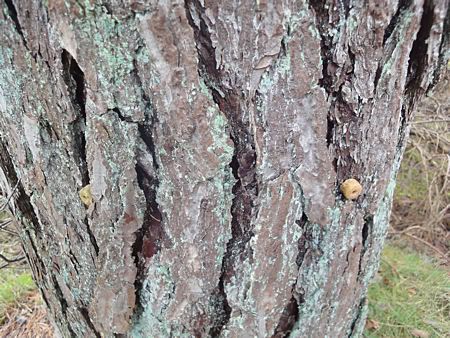 Ofcourse, the dogs had to investigate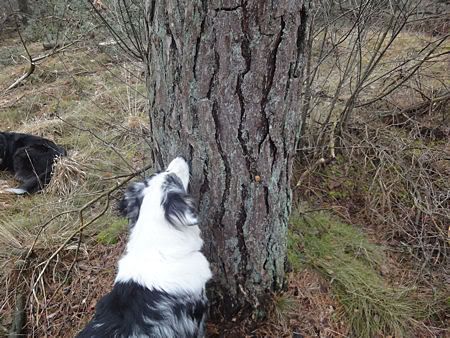 The treats grew up higher too, so they had to stand up against the tree to get them.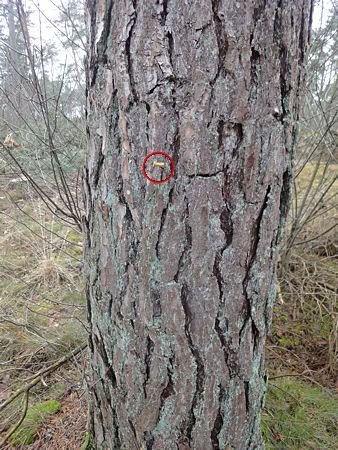 Cooper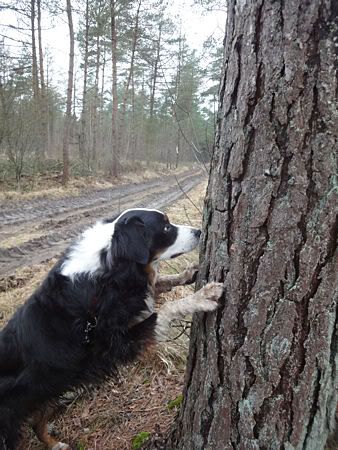 Jinx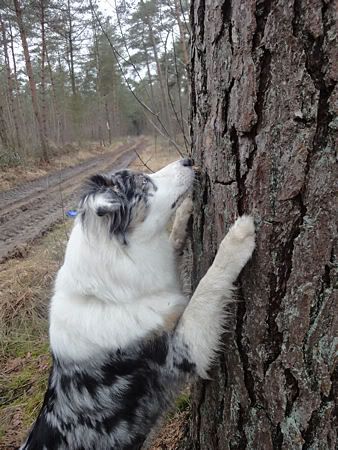 Ofcourse this tree didn't really grow treats, I put them there, but don't tell the dogs
I got this tip from a dutch website(actually a facebookpage in dutch) called brainwork for dogs(translated)
They have a lot of fun tips and puzzles that are really easy to do and create with household items.
We have already tried a fun puzzle made with eggcontainers, a while ago. I'll see if I can find the pics and I think I made a vid, but it's not edited yet. I'll do that now and see if I can put it up.