last weekend, before I sprained my ankle and possibly broke my toe! It's going to have to last him until I can walk again!
He's back down to skinny again... he gained a little weight over the winter
See the pretty pair of Geese?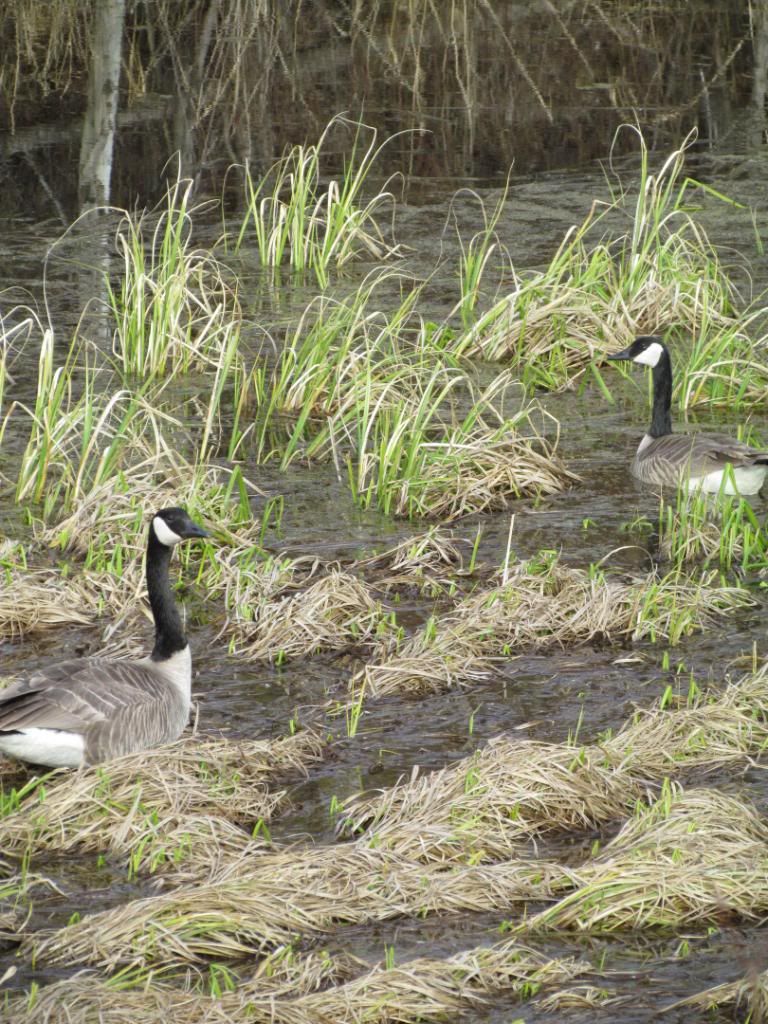 Yeah, so did Oliver...
Then they flew away, after leading him all the way across the slough, so he had to come back!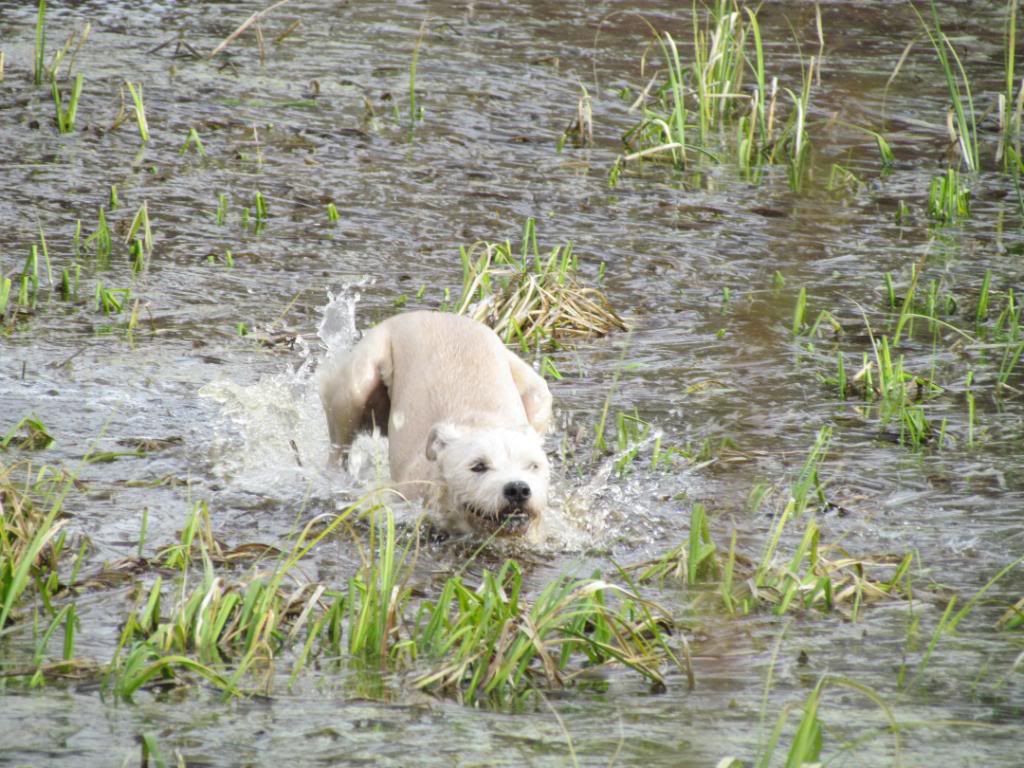 Notice the little bit of green? It's finally starting to look like spring!!!
But maybe the geese have come back?
I like this shot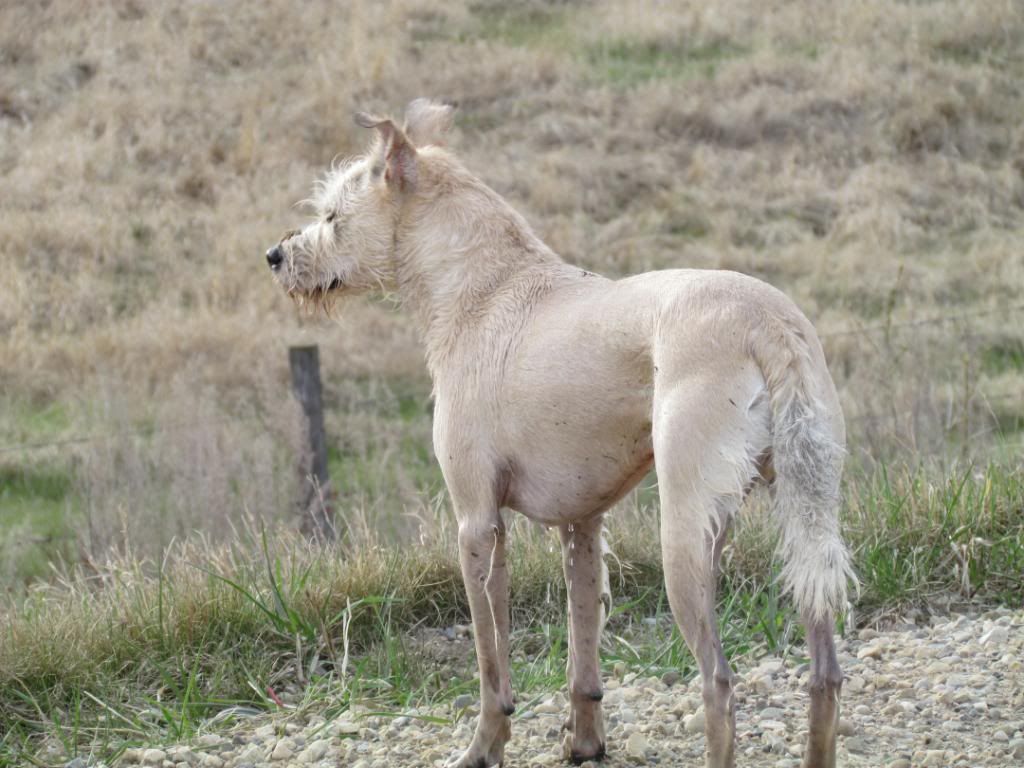 You want me to look where?
Maybe over here?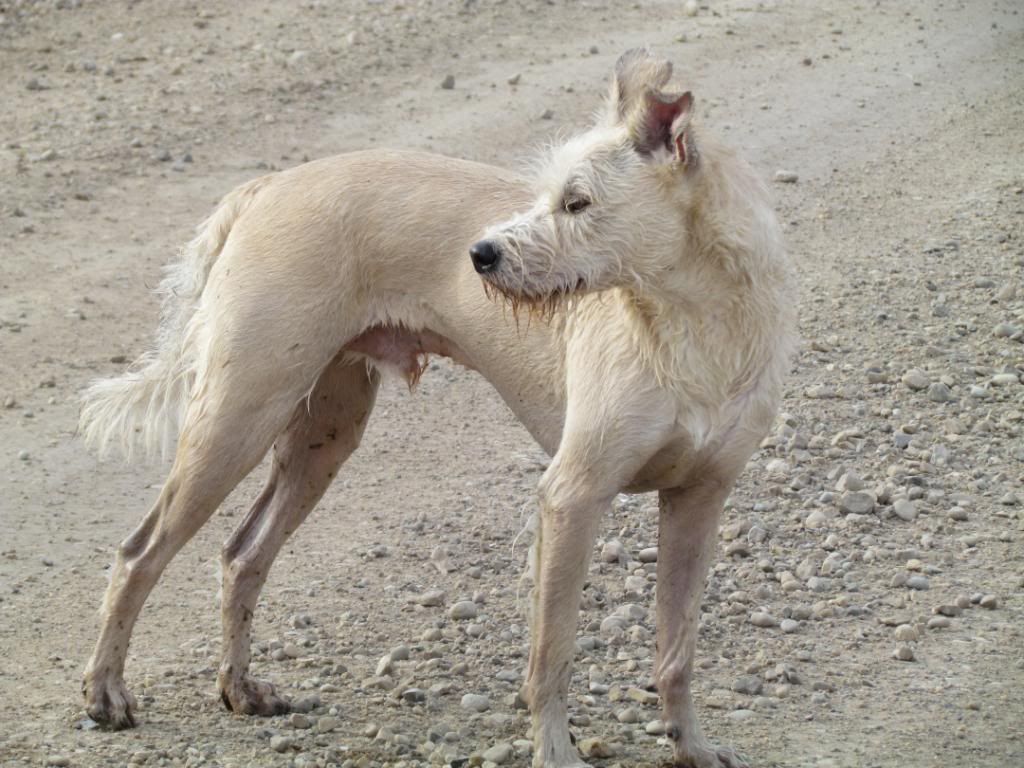 Mom, there's noisy water coming out of here... what's in it?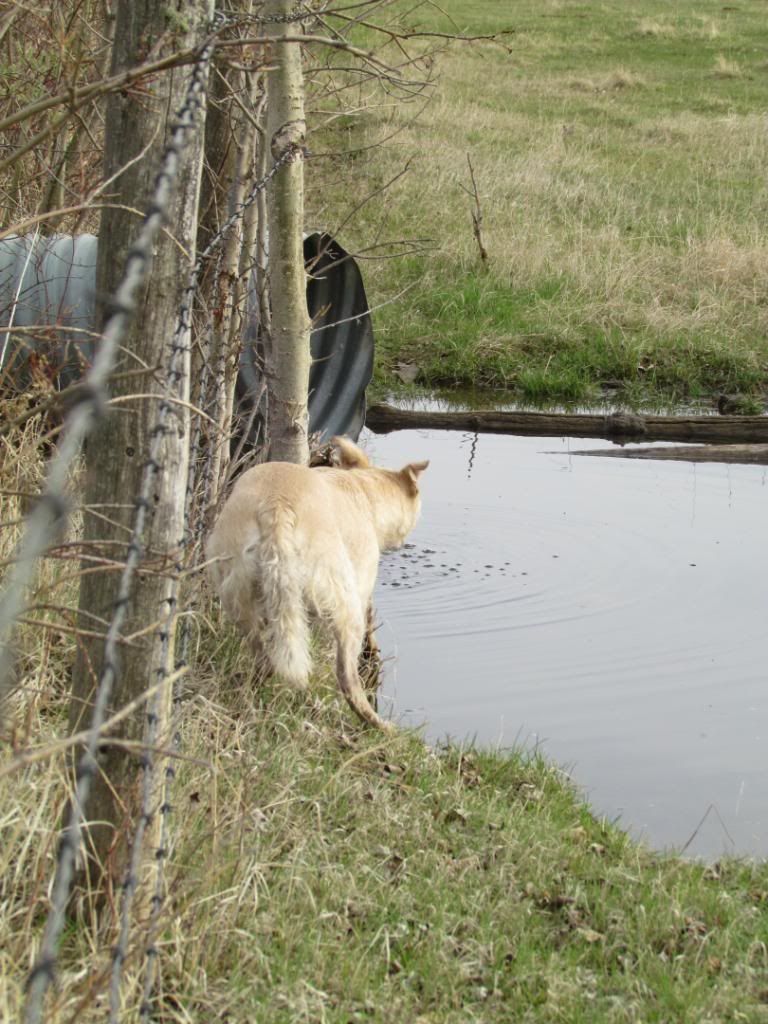 And a final shot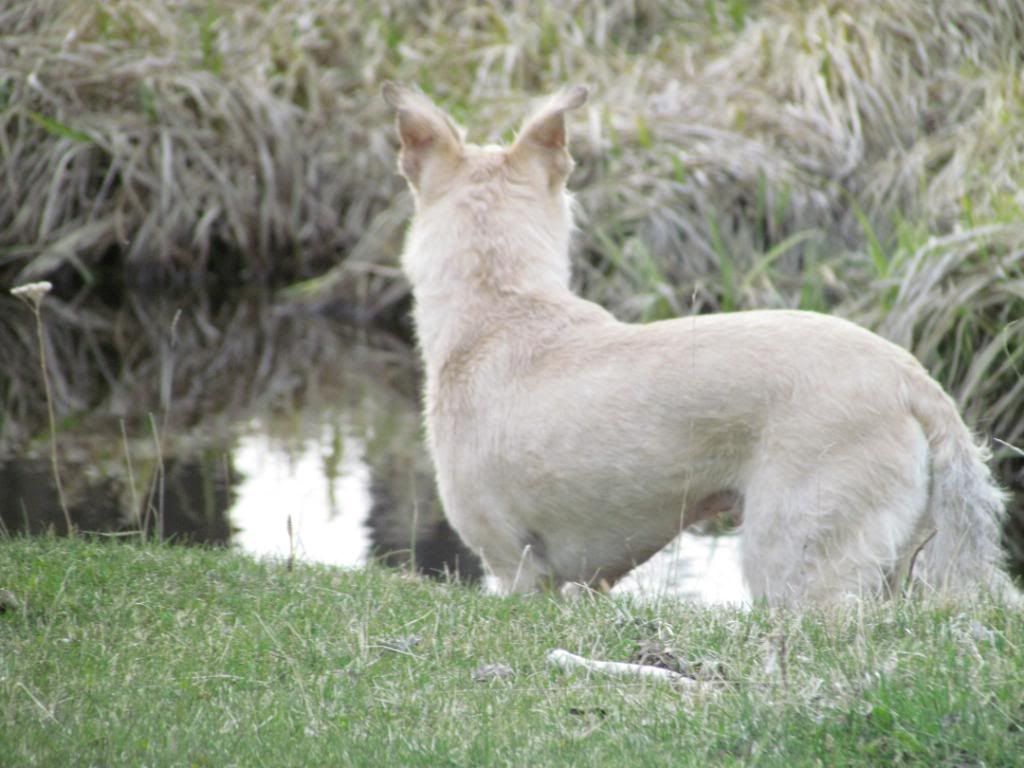 I figured he'd crash for sure! He ran around like a loon for most of it, chasing birds, geese, mule deer (not that he had a chance, I barely saw the back of their heads as they popped out of the coulee, but Ollie's nose knew something was there!) seeing horses up close and personal, hunting mice, following every smell he came across, and playing fetch when there was nothing better to do.... Nope, he wanted a game of arm chair fetch when we got home!!!
Honestly, I'd put his energy level up against a Border Collie's any day! the monster!