Koda is in orange, Baxter in yellow/green
Up until earlier this week Baxter was terrified to go into deep water. He would reluctantly venture into the pond, but only where he could still touch bottom. His love of toys couldn't even tempt his further, anytime he'd lose his footing he'd turn in a blind panic forgetting the toys in his rush to regain his footing.
We tried throwing all the toys out into the water and cheering him on, but that didn't work. He'd get frustrated and then sit down in the water and bark at the toys out of his reach.
That all changed earlier this week when he finally decided he was tired of Koda getting all the toys and dived in! There's no turning back now, he's in love! i'm excited as this is the best way to strengthen his weak hip!
Always so serious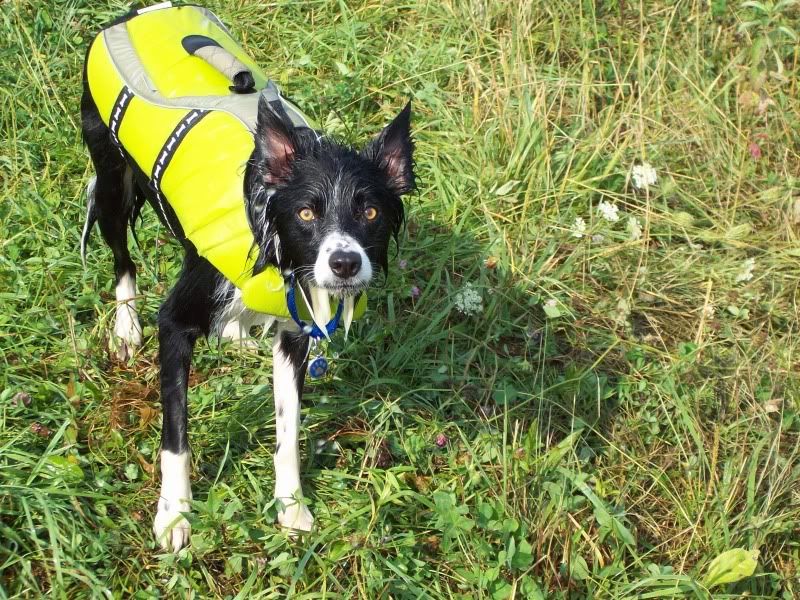 I stapled an old rug to the end of the dock to give koda more traction when he goes to dive off.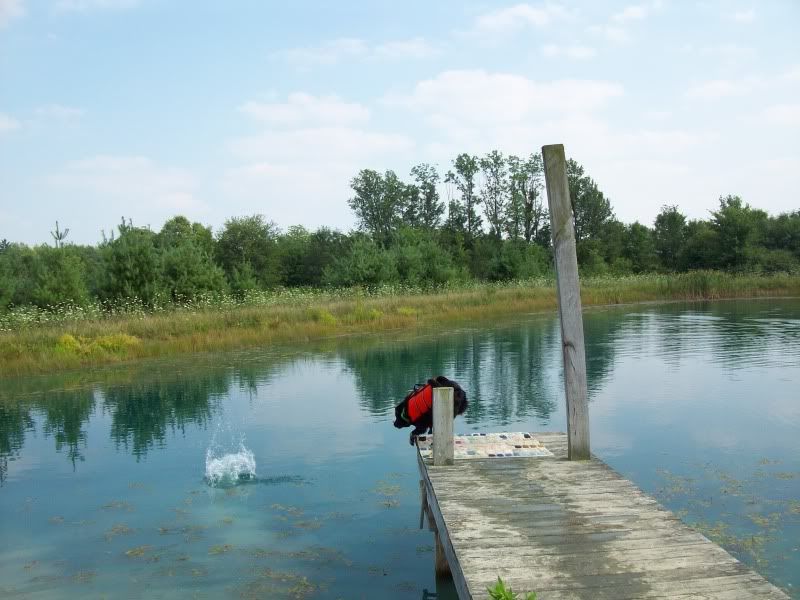 He's getting some serious air now that he's not afraid of slipping off the end of the dock!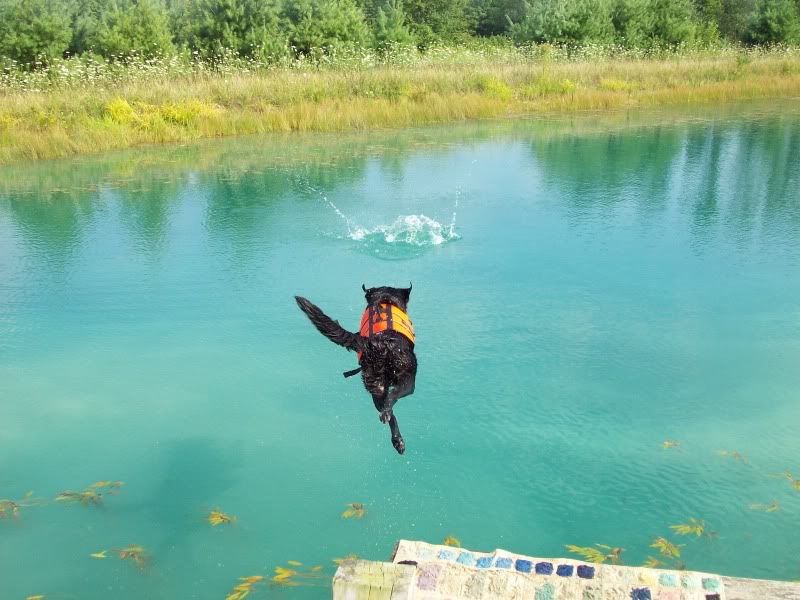 a bit blurry (taken with my point and shoot) but i love this shot.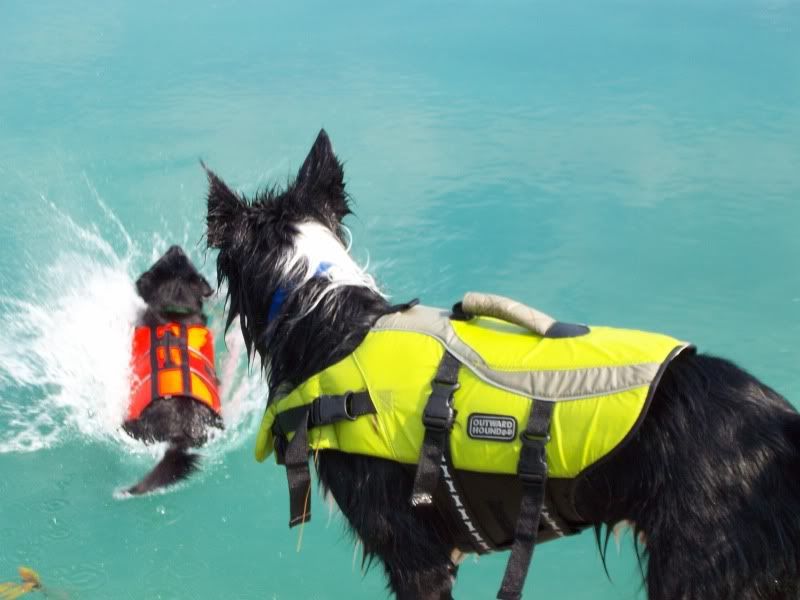 why do my sports-driven dogs have to be so bad with strangers, and my ultra friendly dogs are either stupid (Trophy) or broken?!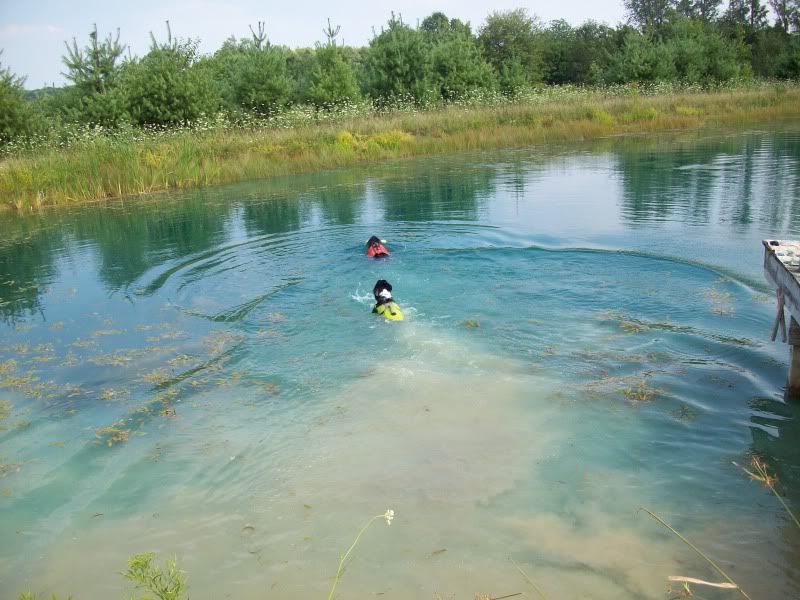 Watching the videos Baxter was already whining to go again.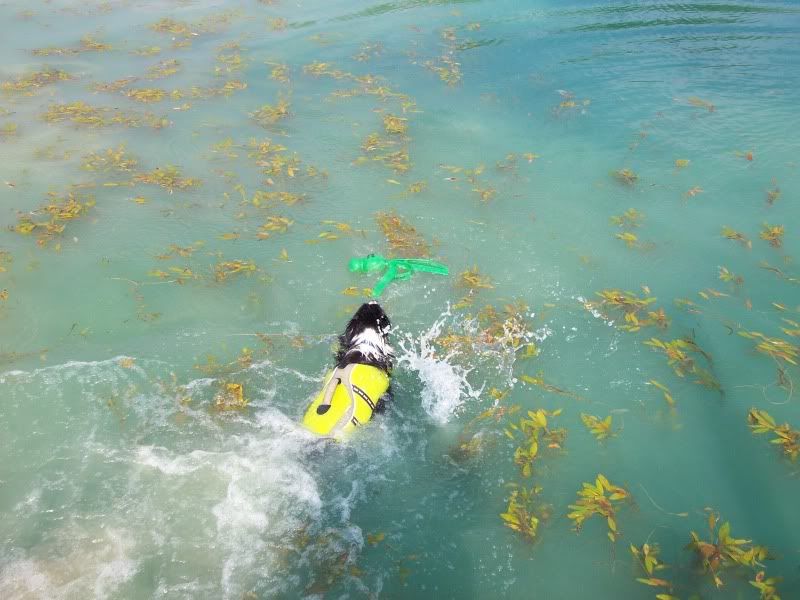 Such a happy boy!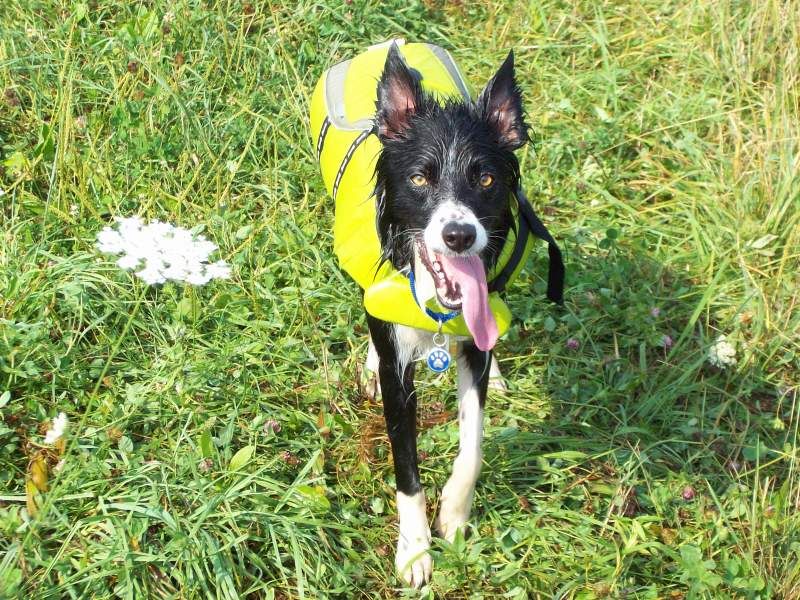 on to the videos!!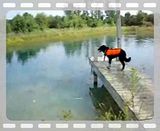 first time i've been able to call Koda off another dog's toy.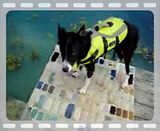 Bxaxter's first actual jump (not slip/fall) off the dock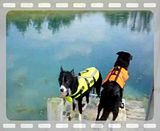 If you're only going to watch on video, watch this one: