for Veterans with PTSD as well as service dogs for MS.
Hello,
I was directed here by Snooks the other day. I am currently a trainer at Petsmart (I did a lot of learning on positive reinforcement on my own as I realized the person training me was old school and probably should not be working at Petsmart). I have always wanted to do something to help the Veterans coming back from the wars who are getting neglected by the people who are supposed to care. I saw something about training dogs to help with PTSD and I have been getting more interested in the service dog field.
I would like some tips on things to learn how to train ( I have few already) and how do you think I should go about working with dogs other than my own for this.
I do not feel that I should be advertising myself as a trainer for these things when I have not had much experience.
I have a greyhound his name is Blacktrain : This is him the first day I had him.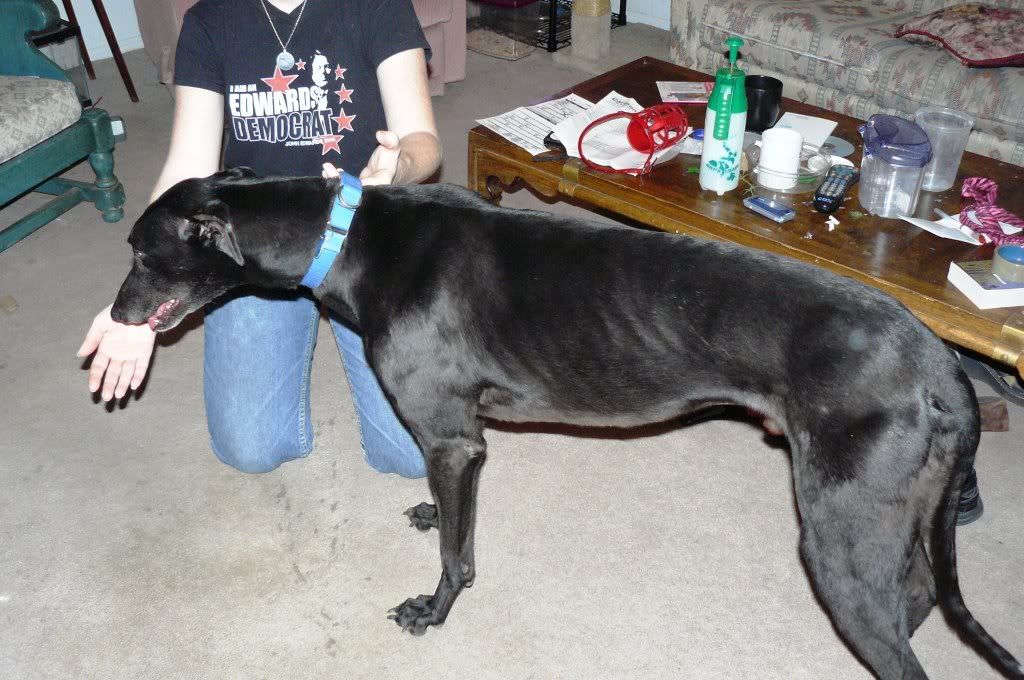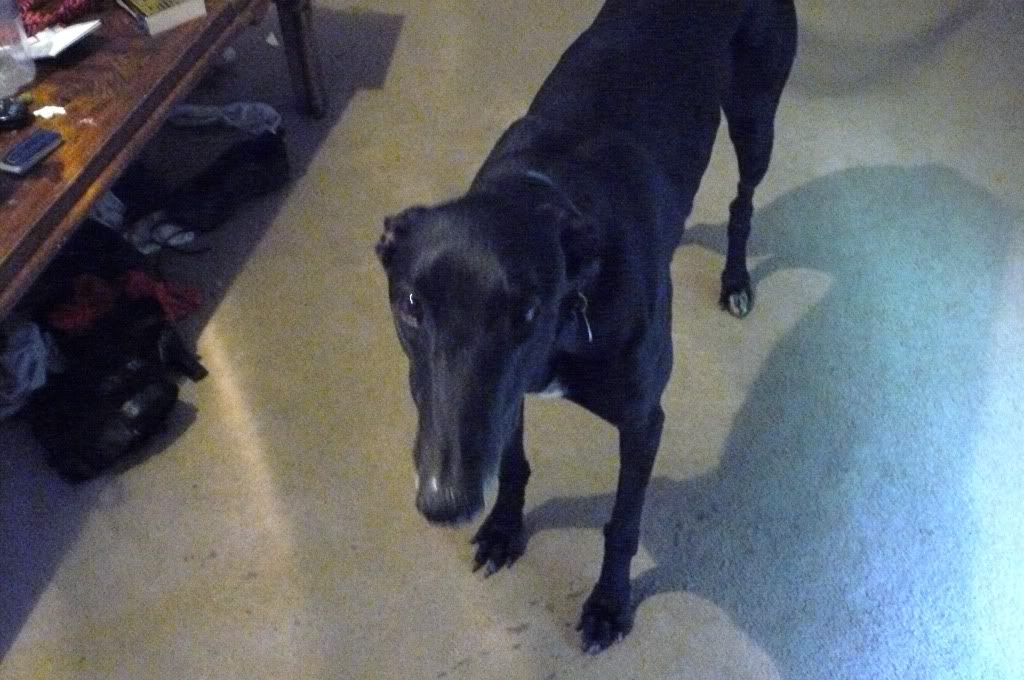 and I have trained him in the basics and I will probably start teaching him service tasks as well. My main concern is how to go from here and build this into business non profit or otherwise.
Thanks for any advice,
Chaos