HOW CUTE IS SHE!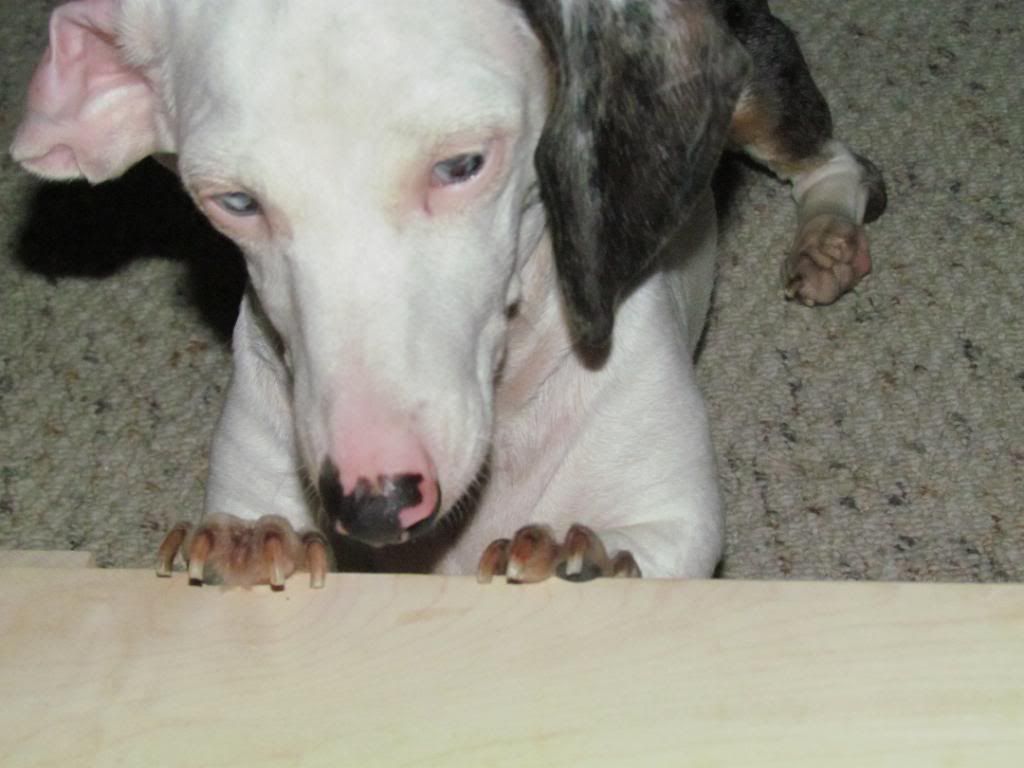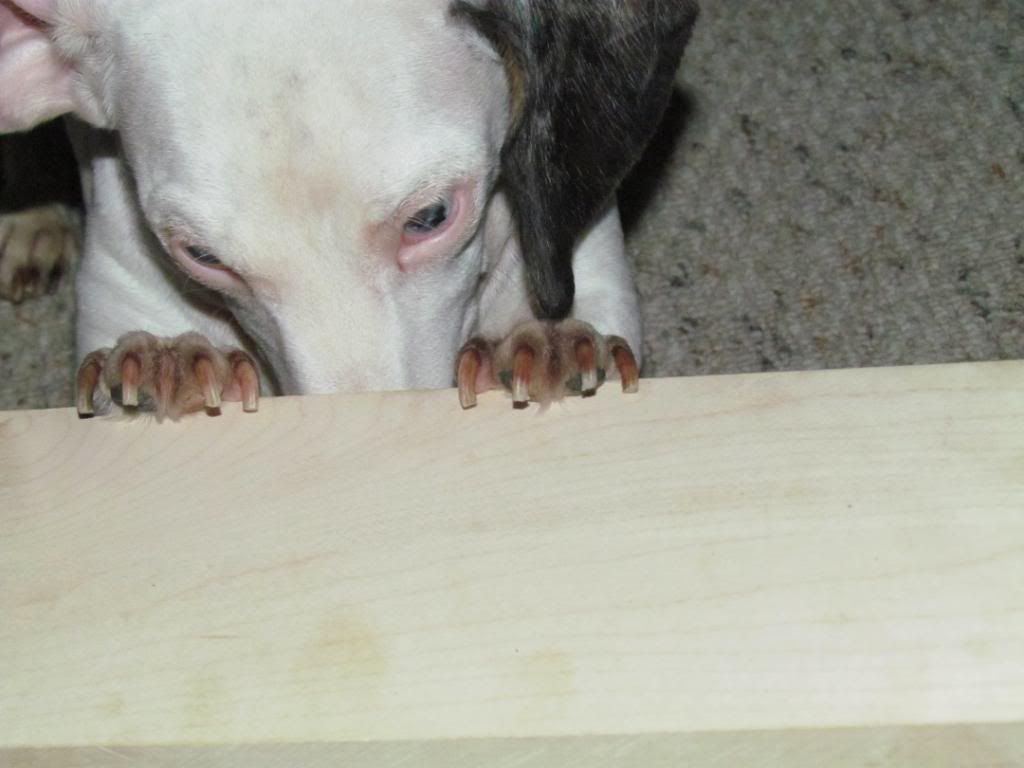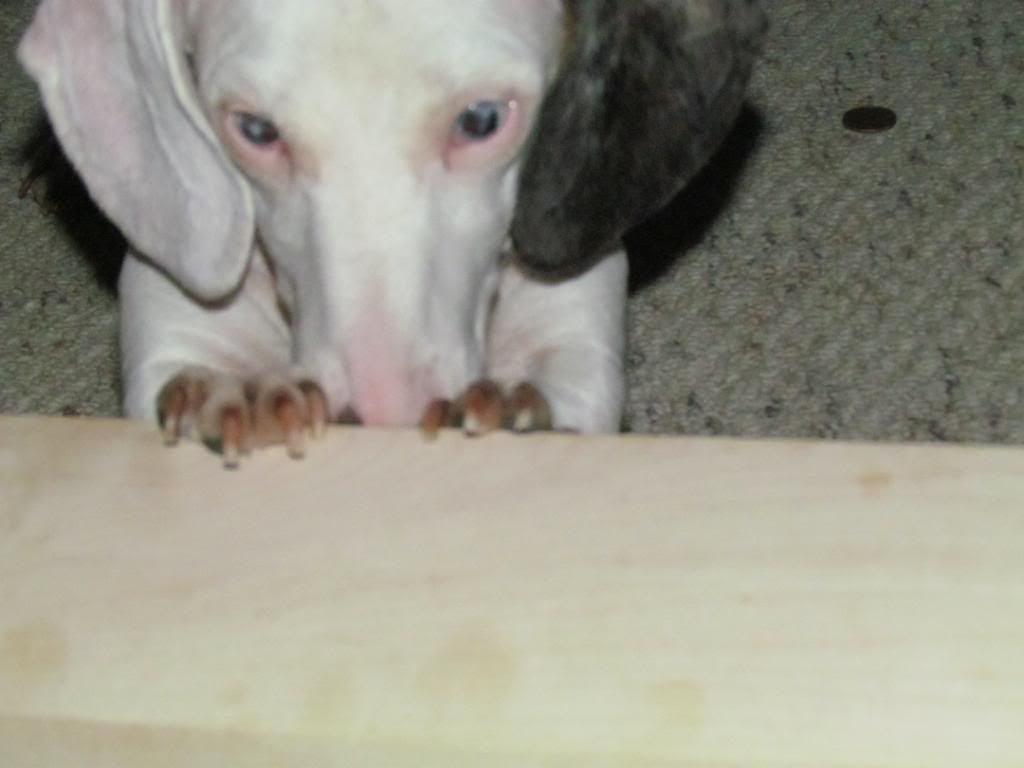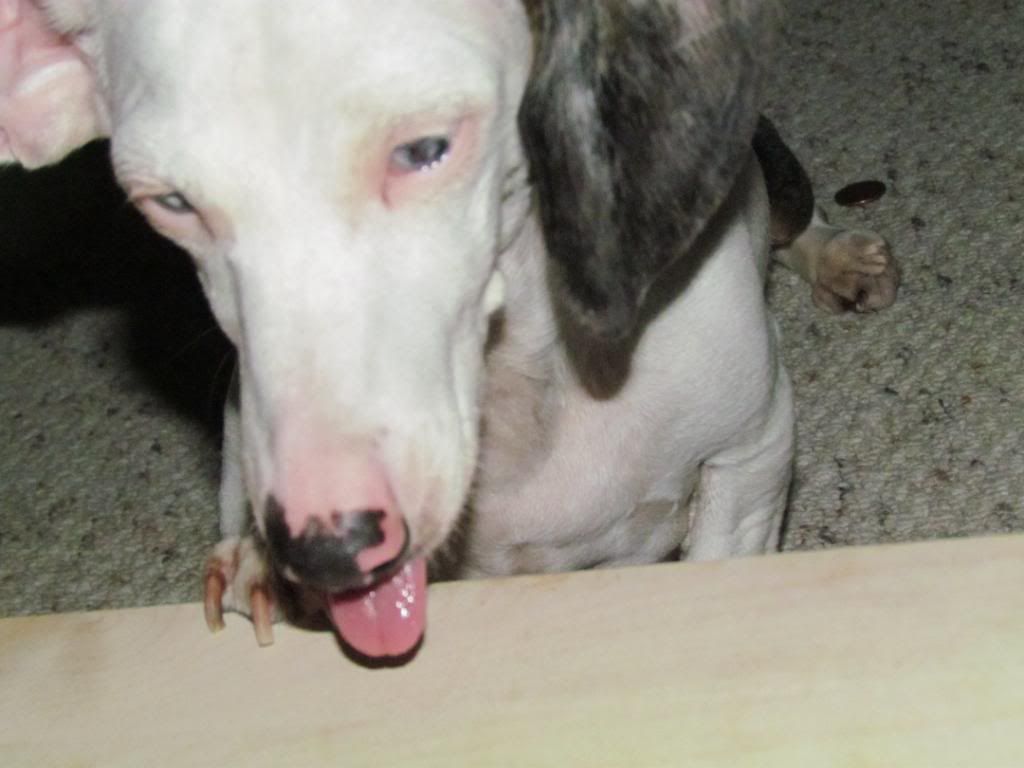 Sorry, the quality of the pics isn't so good, but I have to train in semi dark, as I use a light to "click" Mouse and Boo LOL
I also taught her to keep her back legs on the beam and lay down with her front end... cute. She is soooo eager to get food. I used to think she was dumb, but I think she was just so obsessed with the food that she couldn't think... After I got patience and forced her to think using free-shaping, instead of just luring her all the time, I now have a dog that works for her click
It seriously takes her only a few clicks for a trick, and honestly, the pray thing, I have no idea why she tried it! I was free shaping with no idea what I'd click for, but somehow, we got pray out of it! She's a brilliant little goofball!
Oliver's working on beg on that same beam (about 4" wide) he's getting quite good, but it's exhausting, he's panting by the 5th repetition. I'll get him balancing on a broomstick yet!
Boo's learning to put his back feet on an object on the floor, however he's finding this one tough and I'm still clicking for accidents