Hiya
I am Gina, am 23 and live in Staffordshire, England, UK. Found the link through the college forum - am studying a FDSC in Canine Behaviour & Training (1st year). I am currently writing a HTM training series for a national dog training magazine - Dogs Today. Diz was the first dog I ever owned, so here are the intros:
Dizzy - Disco Inferno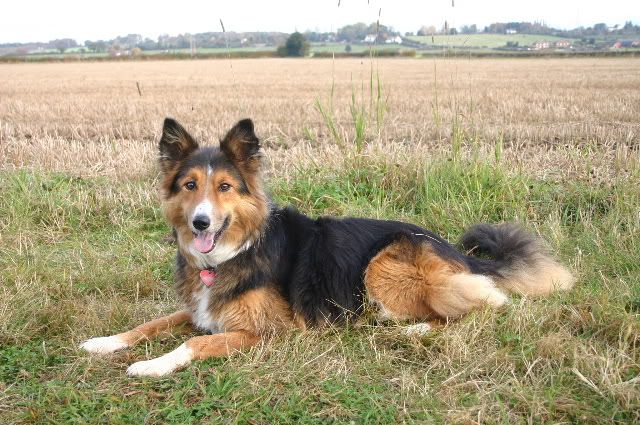 An aprox 8 yr old GSD cross collie or retriever or something - she is a rescue. Retired from agility aged 3 due to major spinal surgery (not agility related). Did obedience up to the point where we won out or pre-beginners and beginners and then got bored. She has done some media work, photo shoots and tv shows. Really clever dog, needs only to be shown something once.
Cascade - Flibberty Gibbet (Disco Demon)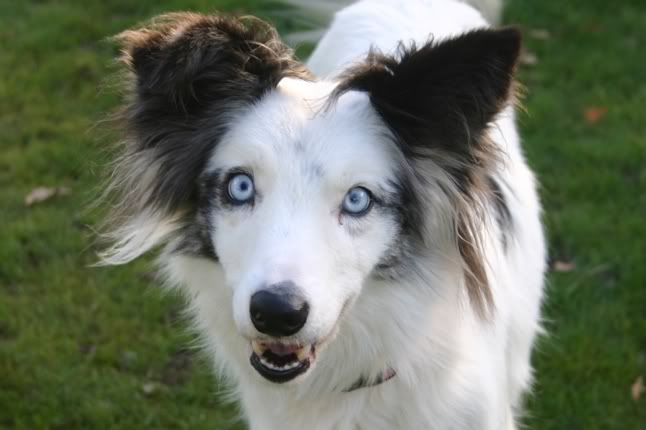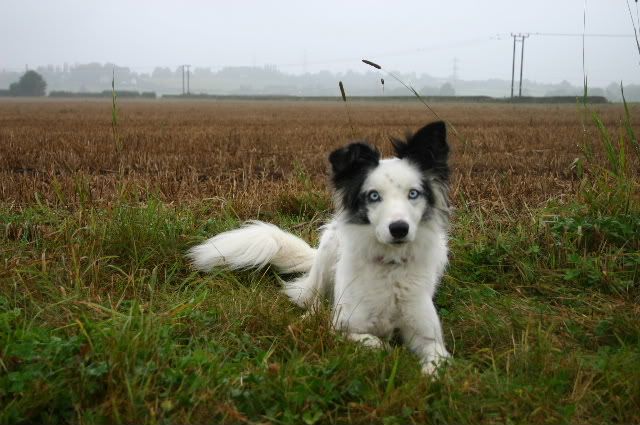 An aprox 7 yr old border collie - another rescue. Cas is my star agility and HTM dog. Won up to grade 6 agility (there are 7 grades here) and qualified for several national finals. Also working advanced canine freestyle. Has also been on some tv shows. She is a bit neurotic so can be hard work, she was very very nervous when we first had her and has taken years of patience to have a happy dog.
Cassie's compilation video
Ember - Rainway Forever Ember (Disco Diva)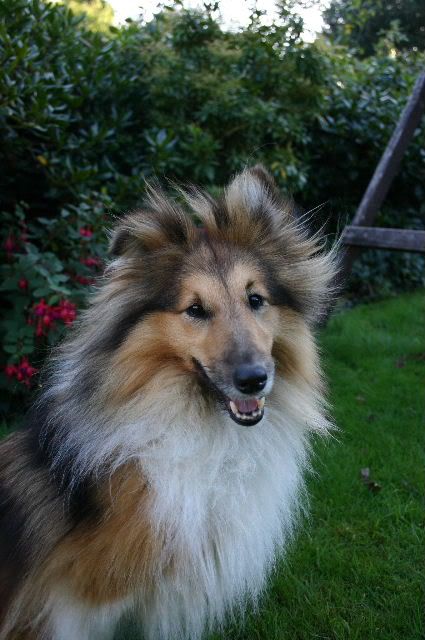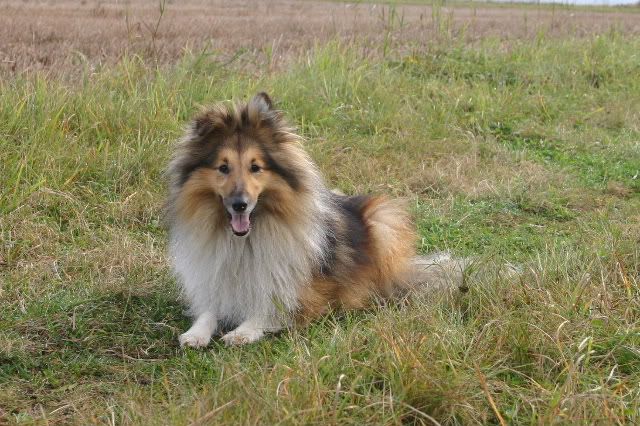 4 year old shetland sheepdog. Ember does agility but rarely goes clear, when she has done though she has had two wins and top 5 placings, working grade 5 agility. I can't do HTM even though she is fab at the moves because she barks too much and it is frowned upon in HTM.
Rum - Reddy To Rumble (Disco Dynamo)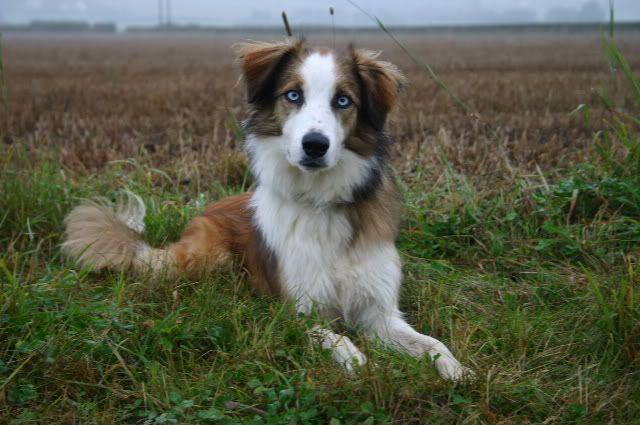 2 year old welsh sheepdog cross border collie. This lad is the one, he's my soul mate. Has done a couple of photo shoots and a tv show. He works grade 4 agility and is so in tune with me, Cas tests me and thinks she knows it all but Rum really listens. He is also working novice heelwork to music.
Rum's 2 year compilation video
So that's my rowdy lot and here is an intro video I did of them:
Disco Dogs Trick Intro Vid
Am looking forward to seeing some new tricks to learn!