I've been trying to help find an active, performance/work home for a 1 y/o Standard Poodle.
She is from Charlie's breeder, not sure yet if they are related.

Situation:
A family was looking for an agility dog, but ended-up not having the time. 'Sophie' now spends a lot of time in the crate. They love her and want her to find a home that can handle an active dog.
She is friendly, loves people, not exposed to many dogs but never shown aggression. Obsessed with the cat, but always friendly (never been unsupervised).
The training she's had has been traditional jerk & praise, she knows sit/down/stay, heel not so good. She is housebroken.
Sounds like she enjoys tugging and retrieving, and has decent food motivation.
I've been looking for a search and rescue home, but not many people are interested in a Poodle.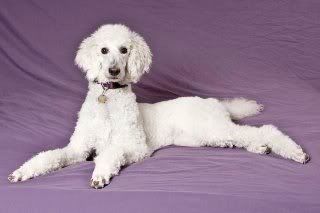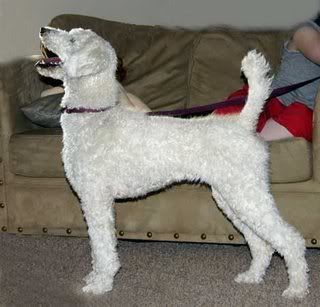 Let me know if you have any leads or suggestions of groups/lists to post her info on (privately please).
Thanks!