So I do believe Oliver would be good with balance tricks... he kinda showed me that today when, all on his own he jumped up onto a post and balanced on it.... so me being me, I decided to teach him to do it on command. I didn't take a video, but I got pics! I was throughly amazed by how well he balanced, and the fact that he had all 4 feet lined up side by side under him! He also was able, by the end of the 10 mins, to turn around on the post!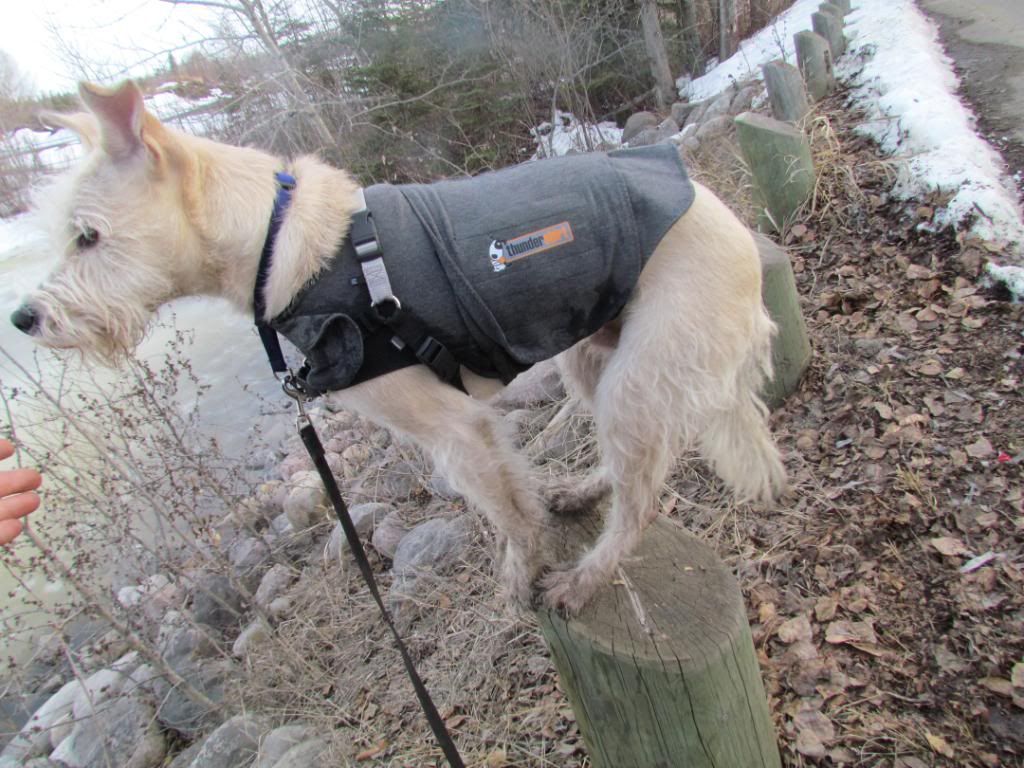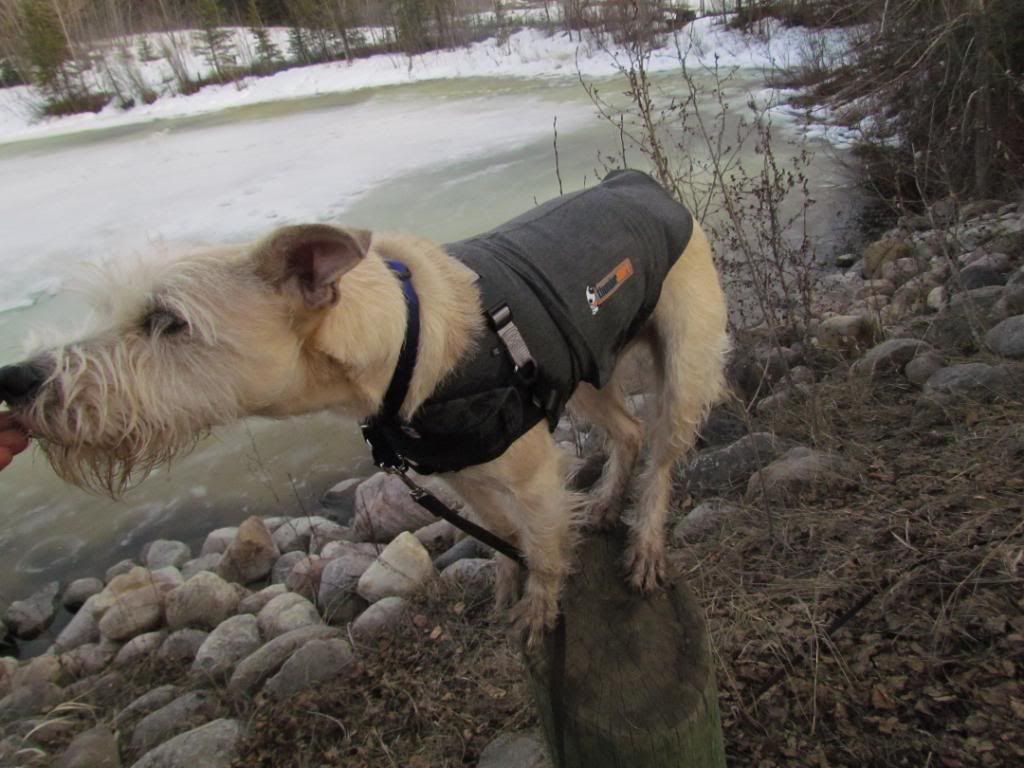 just a cute pic... this is what we were doing before he decided to jump on it!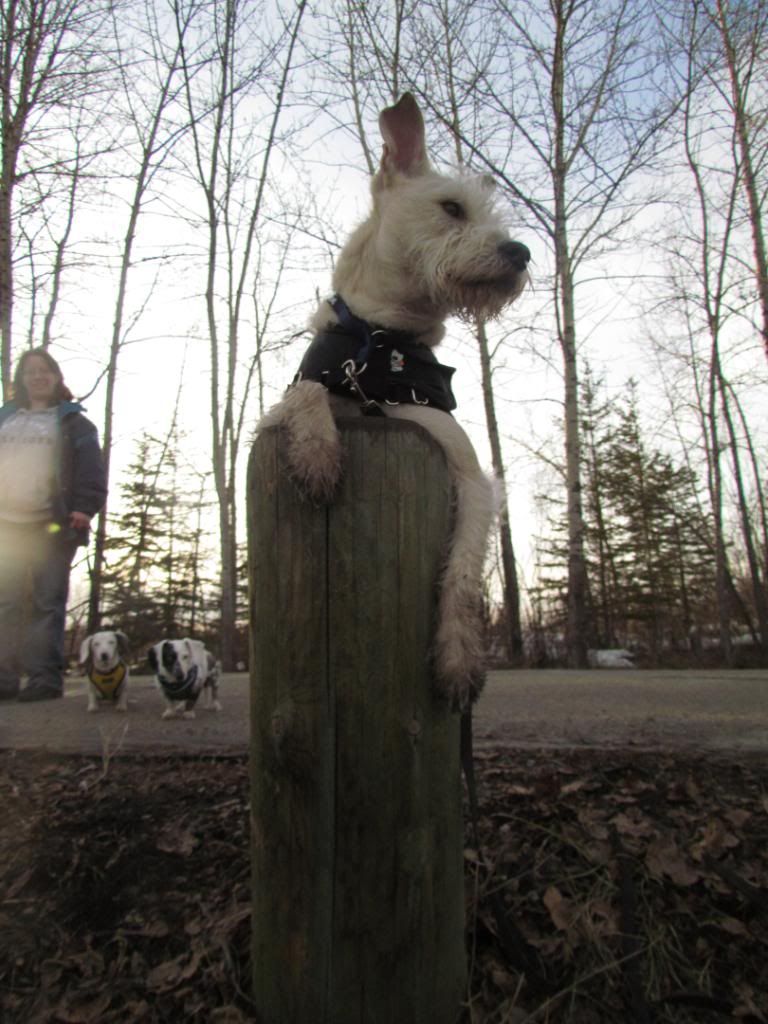 Now I'm wondering how to properly teach balance tricks, and by what I saw today, I'm thinking I may want to try to teach him to balance on a pole. I seriously saw some cat-like behaviour from him today! I would never have expected it from him... he was such a klutz as a pup, and he's not all that small, but he's obviously well balanced, body-wise, and strong enough for this type of trick. Any ideas on how to go about teaching him to balance on a pole? He obviously has the idea already!