So, you think that you may be interested in the Labrador breed or looking for lab puppies? In this article you will find more information about this great breed and whether or not it is the right breed for you.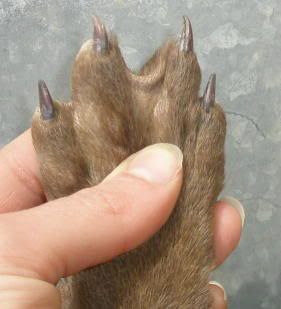 To give you a better understanding of the Labrador breed, it is necessary to learn the origins of this breed. Labradors are originally from Newfoundland and named after the Labrador Sea. They were bred to work with fishermen to retrieve fishnets and other tasks involving swimming in the sea. A unique trait of Labradors is their webbed paws; they allow them to swim faster and easier than most other breeds.
Young lab puppies are one of the friendliest breeds to have as a family dog. They are easy to train and you don't need to be an expert trainer to train them. All you have to do is put in your time and efforts and your Labrador will do his best to please you.
Labradors need lots of activity and exercise, so if you have very long work hours this energetic breed might not be the best for you. They strive if you have an active lifestyle and want to bring your dog with you. For example, your lab will love you if you bring him hiking, biking, camping, swimming in a lake, or anything that involves exercise.
Lab puppies come in three different colors; there is the black lab which is the most common amongst Labradors. There is also the yellow lab which is a more common color with service dogs and law enforcement. Then there is the chocolate lab which is the rarest of three. A litter of lab puppies may have all three colors, so the colors of the parents do not reflect the colors of the litter.
It is important to try to get lab puppies from reputable breeders. Even if you don't plan on participating in dog shows or training your Labrador to be a service dog, a reputable breeder will ensure that the puppy is raised properly and has all of the proper nutrition and care provided. Someone selling lab puppies in the newspaper may be much cheaper but they may not know the small details of raising a litter that an expert breeder would.
One thing to be concerned about raising lab puppies is that they are very mouthy. They are known for biting / nipping at a young age so it is important to start training them as early on as possible. If you can afford it, I highly recommend that you look for a local puppy training class that will teach you exactly how to deal with puppy hood.